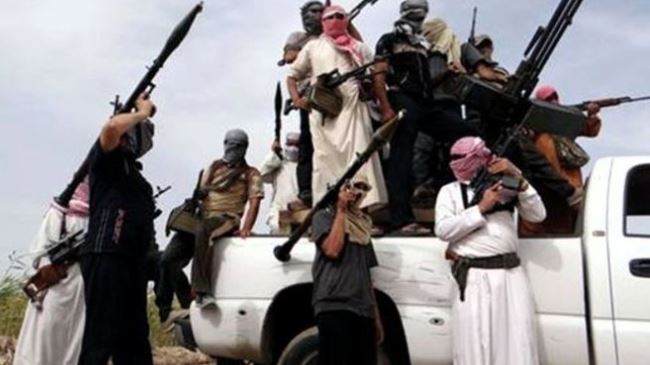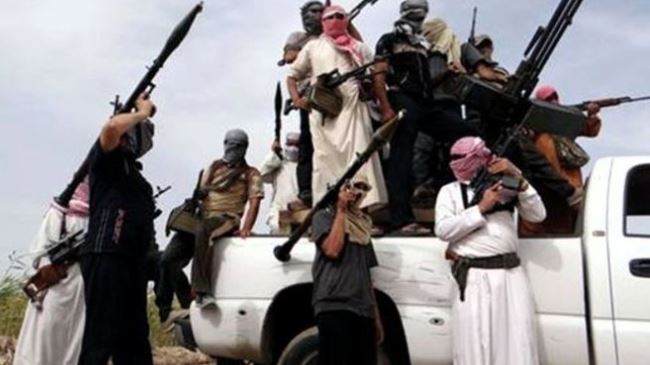 The secretary of Iran's Supreme National Security Council says the US-led so-called international coalition against the Takfiri ISIL group is aimed at protecting the Israeli regime.
"The alliance of the ISIL creators for confronting this terrorist group is an effort to forge safe borders for the Zionist regime rather than bring about regional stability and security for the oppressed people of the [Middle East] region," Ali Shamkhani said on Wednesday.
Contradictions, rivalries and divergent objectives among the anti-ISIL coalition are the main factors that will render it inefficient, Shamkhani added.
"If the promotional shows by the United States and its allies in the so-called fight against terrorism had resulted in any decisive outcome in this regard, there would have been no sign of terrorist acts today," he said.
Elsewhere, Shamkhani reaffirmed Iran's commitment to battling terrorism, noting that the Islamic Republic will continue to support the Iraqi and Syrian governments in dealing with terrorist ISIL elements.
Shamkhani also noted that Tehran had received a request from Denmark to join the so-called anti-ISIL coalition, but the Islamic Republic turned down the appeal.
The request came during a visit by Danish Foreign Minister Martin Lidegaard to Iran earlier this month days after a NATO summit in Wales, Shamkhani said.
On September 12, US President Barack Obama said Washington is assembling an international coalition to "snuff out" the ISIL terrorist group.
The ISIL terrorists, of whom many are foreign militants, control large parts of Syria's east and north. ISIL also sent its Takfiri militants into Iraq in June, seizing large swathes of land straddling the border between Syria and Iraq.
They have committed heinous crimes in the areas they have taken and threatened all communities in Iraq during their advances in the Arab country.