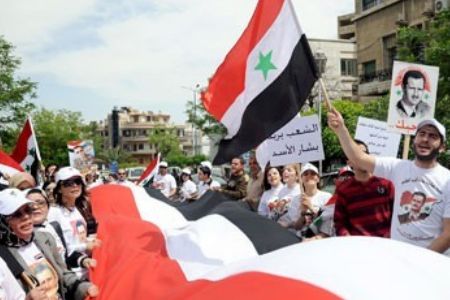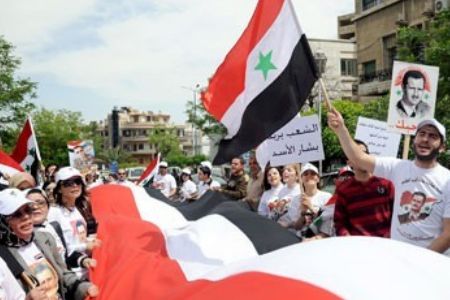 Hundreds of Syrians have gathered near the US Embassy in the capital Damascus, calling on Washington to stop meddling in Syria's internal affairs.
The demonstrators chanted slogans against Washington's "double standards policy" and stated that any US intervention would only "strengthen the unity of the Syrian people," the Syrian Arab News Agency (SANA) reported on Sunday.
In an interview with Radio Sawa US Ambassador to Syria Robert Ford said, "the US administration asked Syria to immediately stop its assistance to Hizbullah and to recognize the sovereignty of Lebanon on its territory as part of friendly ties" between the two countries, a Press TV correspondent reported.
Scores of people, including several security forces and soldiers, have been killed across the country since the beginning of the unrests.
The Syrian authorities blame foreign elements for the killings.
Middle East observers insist that the current unrests in Syria are far from an uprising and clearly intended to harm the core of the anti-Israeli resistance established in the Arab country.