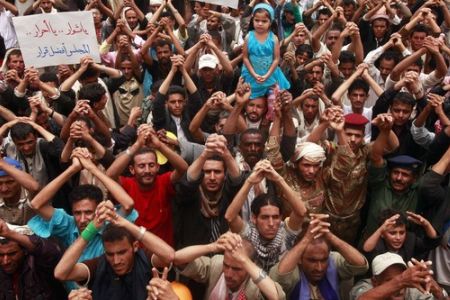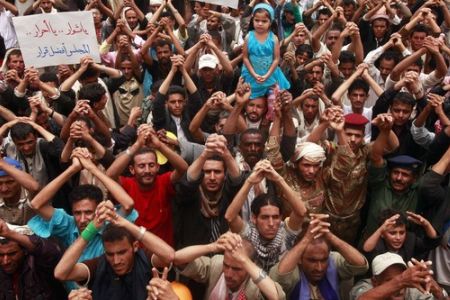 The protesters shouted anti-US and anti-Saudi slogans on Wednesday and accused Washington and Riyadh of trying to dominate the country's internal affairs through efforts to save Ali Abdullah Saleh's regime.
The protesters also demanded the trial of Saleh and his aides for the killing of anti-regime protesters over the past months.
Also on Wednesday, chairman of al-Islah opposition party Mohammed Abdullah al-Yadumi escaped an assassination attempt in the capital Sana'a.
The opposition accused the government of attempting to assassinate Yadumi.
In the capital, the opposition groups announced a "national coalition council" to unite all forces seeking to oust Saleh.
Saleh travelled to Saudi Arabia for medical treatment on June 4, one day after he was seriously injured in an attack on his compound.
Since Saleh left the country, Yemeni protesters have been staging daily demonstrations across the country, demanding an interim ruling council to prevent his return to power.