Syria
Any violation of Syrian airspace will be dealt as foreign aggression: General Command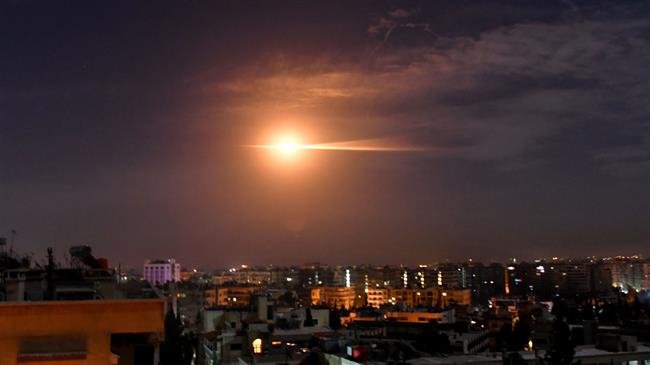 Syria has warned against any violation of its airspace, emphasizing that such an encroachment will be treated as a "foreign act of aggression" and duly confronted.
Syria's official news agency SANA, citing a statement released by the General Command of the Army and Armed Forces, says the country's air defense units have been ordered to open fire on any foreign aircraft violating the Syrian airspace.
"Any warplane that will infiltrate the Syrian airspace will be dealt with as a hostile target. It will be hunted down and destroyed once discovered," warned the statement.
Late on February 13, Syria's air defenses intercepted an Israeli missile attack shortly after launch from over the occupied Golan Heights.
"Our air defenses confronted an Israeli attack" west of Damascus, SANA reported at the time, adding that they "were able to shoot down most of the enemy missiles before they reached their targets."
Syrian army targets Jabhat Fateh al-Sham terrorists in Idlib
Meanwhile, Syrian government forces pounded the positions of members of the Jabhat Fateh al-Sham, formerly known as al-Nusra Front, Takfiri terrorist group in a number of areas in the southern countryside of the northwestern city of Ma'arat al-Nu'man, located 33 kilometers south of Idlib.