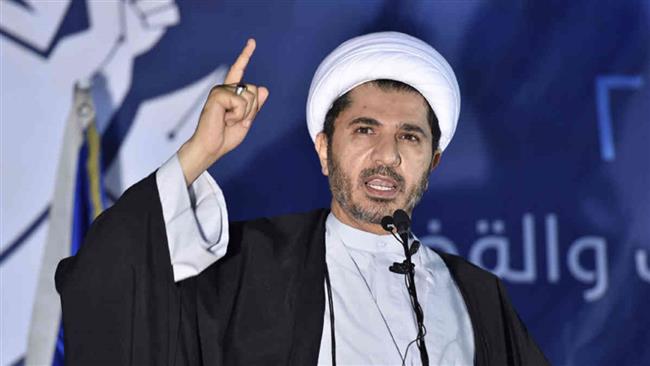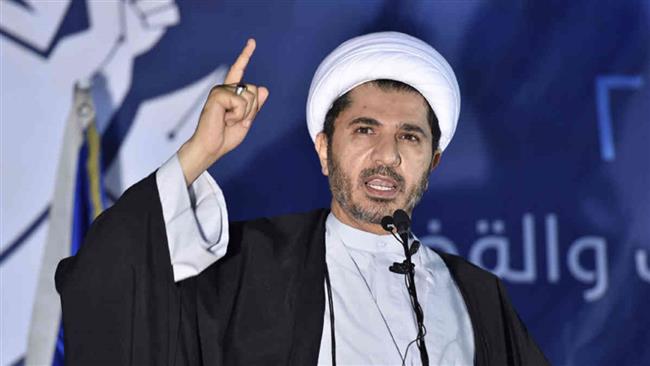 While the Bahraini court insists on the arrest of Bahrain's top opposition figure Sheikh Ali Salman and on holding court sessions against him, the Bahrain Forum for Human Rights has declared that at least 58 lawyers from 8 Arab states have formed a committee to defend Sheikh Salman in the court.
One of the lawyers told Press TV that many other legal experts and professors of international law have expressed their willingness to volunteer and present all they have to be used by the defense:
Bahraini prosecutors have charged Sheikh Salman with attempted regime change, and inciting violence which Bahraini people have rejected as fabrications.
The move has also sparked almost daily protests in the Persian Gulf kingdom.
Bahraini figures believe the continued arrest will only complicate the political crisis in the country:
Bahrain has arrested tens of activists and opposition figures over the past months including head of the most prominent opposition group Sheikh Salman who has been in custody since December despite international calls for his immediate release.
The Arab lawyers who have filed a strong petition against the arrest of Sheikh Salman argue that the evidences presented in the Bahraini court to charge the top opposition figure are in themselves proof of his innocence and show that the arrest of Salman and tens of other activists in Bahrain are arbitrary and a blatant violation of international law.