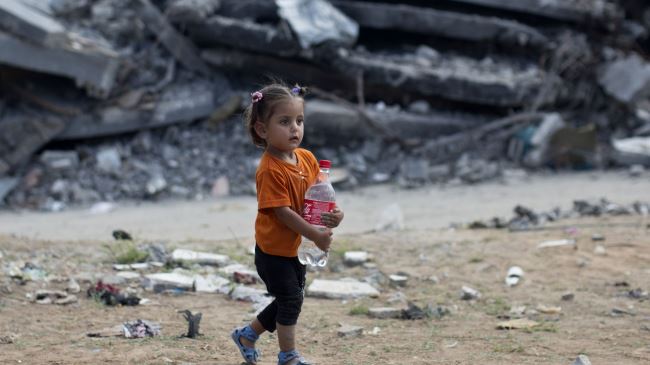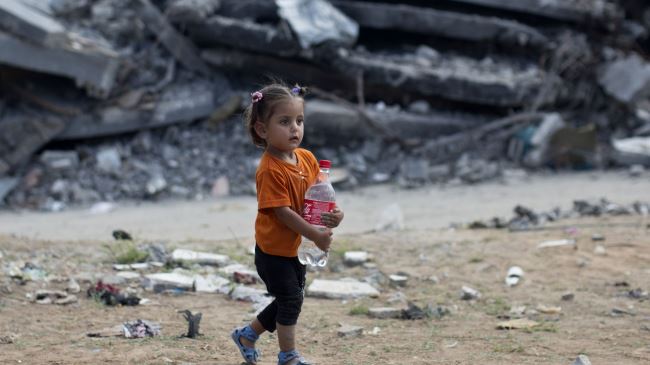 Argentinean lawmakers and activists have launched a solidarity campaign in Buenos Aires with the aim of collecting humanitarian aid for war-stricken Gazans, Press TV reports.
Diplomats at the Palestinian embassy along with a group of Argentinean legislators and members of social organizations held a ceremony in the Latin American country's parliament with the motto of "Palestine resists, Argentina rises up."
The campaign was aimed at collecting donations and relief aid for the residents of the blockaded Gaza Strip, which is grappling with the tragic aftermath of the Israeli regime's 50-day military offensive.
"The Gaza Strip was heavily bombed by Israel, and we want to do our best to help the Gazans," Leonardo Grosso, the president of the Friends of Palestine Parliamentary Group, told Press TV.
Palestinian Ambassador to Buenos Aires Walid Muaqqat also hailed the initiative to help Gazans deal with the dire humanitarian crisis caused by the recent Israeli war, telling Press TV, "The Argentineans have been showing their support for a long time, not only the government but also social movements."
The Israeli military unleashed aerial attacks on Gaza in early July and later expanded its military campaign with a ground invasion of the Palestinian strip. Over 2,130 Palestinians, including around 570 children, lost their lives and some 11,000 were injured in the raids.
In late August, President of Palestinian Unity Government Mahmoud Abbas described the humanitarian situation in Gaza as a disaster beyond imagination and said Gazans need assistance to rebuild their houses and infrastructure devastated in weeks of brutal Israeli raids.