Latin America
Argentineans hold largest anti-government demos in decade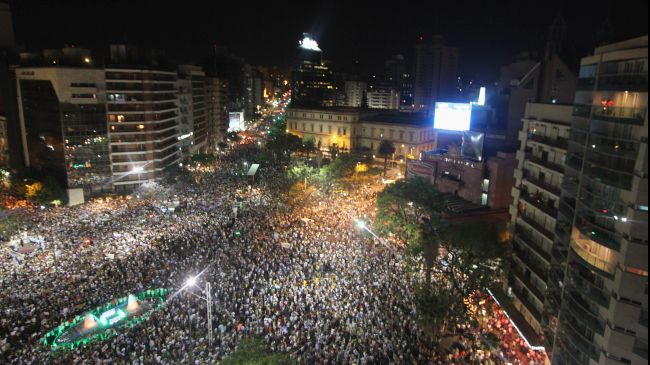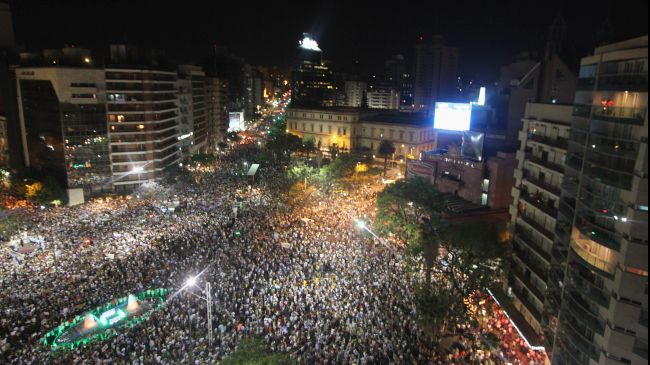 Thousands of people have held demonstrations in Argentina to protest against the policies of President Cristina Fernandez de Kirchner.
The protests on Thursday night are said to be Argentina's biggest anti-government demonstrations in more than a decade.
Demonstrators in Argentina are infuriated by the rising inflation, violent crime, high-profile corruption and reports that Fernandez could push through changes to the country's constitution in an attempt to run for a third term in office.
In the capital city of Buenos Aires, protesters gathered at the iconic Obelisk, banging pots and pans as a traditional Argentine type of protest known as "Cacerolazos."
Demonstrations were also staged in other cities, including Cordoba, Mendoza and La Plata and outside the country's embassies and consulates across the world.
In a Thursday speech, Fernandez made no reference to the nationwide protests but she defended her policies, saying her government helped rescue Argentina from its worst economic crisis a decade ago and revitalized the economy in the face of the 2009 global financial downturn.
Fernandez, who was reelected by a landslide victory in the 2011 presidential election, has seen her approval rating drop to 31 percent in a September opinion poll.
The supporters of the government have branded the protesters as part of a wealthy elite misled by discredited opposition parties and capitalist media cartels.
They have also lashed out at the protesters for endangering Kirchner's model of social inclusion, such as providing aid to the poor and unemployed and allocating the government's billions of dollars of revenues to social welfare projects.