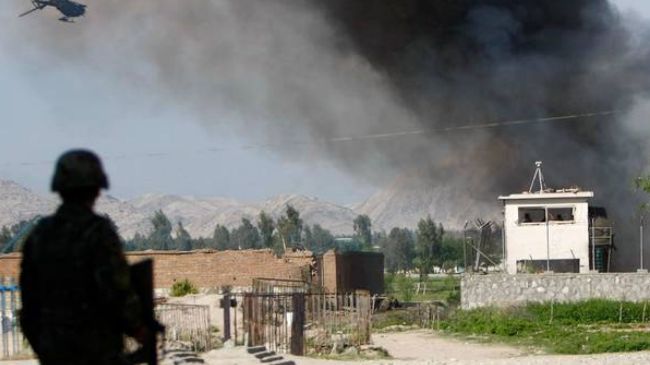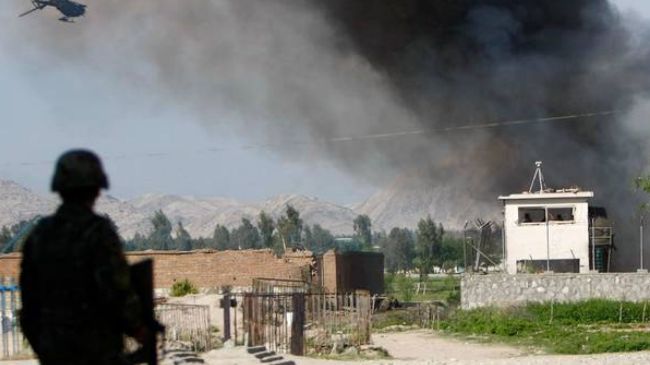 A joint NATO-Afghan military base has come under attack in Eastern Afghanistan with one NATO soldier killed in the assault. Press TV reports.
The Taliban militants say they have attacked the base belonging to the US-led forces in Afghanistan's eastern province of Nangarhar.
The militants reportedly attacked the base, situated in Nangarhar's Ghazni Khail village, with a car bomb on Saturday. Gunfire was heard following the blast.
The NATO-led International Security Assistance Force (ISAF) said one soldier was killed in the assault, without giving further details. Afghan sources said all six assailants were killed.
Taliban spokesman Zabihullah Mujahid claimed responsibility for the attack in a statement.
On December 18, 2013, militants carried out another attack on a US base in Nangarhar.
North Atlantic Treaty Organization (NATO) has stationed more than 84,000 troops in war-torn Afghanistan.
The United States and its allies invaded Afghanistan in 2001 as part of Washington's so-called war on terror. The offensive removed the Taliban from power, but the country is still gripped by insecurity.