Africa
Armed men, disguised as UN troops, attack CAR radio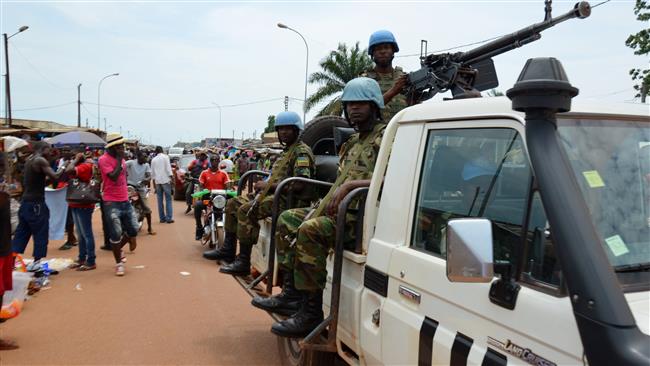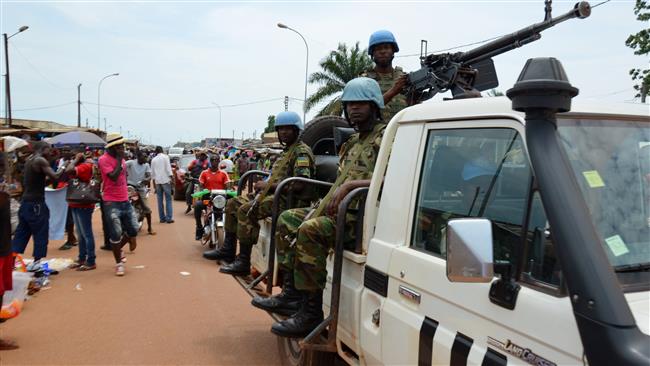 A group of armed men, some dressed in uniforms of UN peacekeeping soldiers, has attacked the state radio facilities in the Central African Republic (CAR), a police source says.
The unnamed source said on Tuesday that the attack was carried out overnight in the restive country's capital, Bangui.
"The three members of the gendarmerie on guard duty at the state radio were attacked by a group of unidentified armed men, some disguised as Blue Helmets (troops)" from the UN peacekeeping force in the country, the source said.
The assailants reportedly smashed the control panels and tried to reach the main studio after disarming two of the guards.
The attackers escaped the building when the third guard fired warning shots, taking one policeman hostage who was later released.
The source added that authorities have opened an inquiry into the attack to "find out whether this was an attempted coup or the work of a gang."
It is not clear how many assailants were involved in the incident.
The Central African Republic has been the scene of violence since December 2013, when Christian militia launched coordinated attacks against the mostly Muslim Seleka group, which toppled the government in March 2013. Thousands of people have reportedly been killed since the outbreak of the violence.
The Office of the UN High Commissioner for Human Rights says nearly one million people have been displaced in CAR. In addition, UN figures show about 2.7 million people, over half the population of 4.6 million, are in need of humanitarian assistance across the country.