Iran
World News
Armenia says cannot stand high cost of US sanctions on Iran
Armenian parliament speaker Ararat Mirzoyan has decried sanctions imposed by the United States on Iran, saying Yerevan cannot stand the pressure of the US bans as cutting gas imports from neighboring Iran would seriously hurt the energy security and economy in the landlocked country in the Caucasus.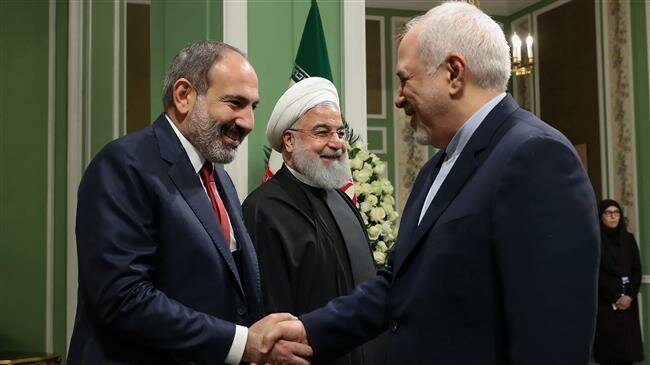 "Armenia cannot pay such a price," said Mirzoyan during a recent visit to the US, adding, "We don't want the United States to put pressure on Armenia for joining in its Iran sanctions agenda."
The comments come as Armenia heavily depend on Iran for energy and trade as the southern neighbor has served as one of Armenia's two conduits to the outside world since borders to Azerbaijan and Turkey were closed.
"I informed American partners that our economy is suffering losses due to the sanctions against Iran and that we cannot stop buying Iranian gas," Mirzoyan wrote on his Facebook page on Tuesday following a speech in Washington.
Iraq allows limited visa-free entry for IraniansIraq and Iran agree to process visa-free entry of Iranians during a yearly pilgrimage period.
Senior Armenian authorities visiting Tehran last week said that their government is seeking to expand a barter arrangement involving Iran's gas and Armenia's electricity.
That comes as Washington has repeatedly asked Armenia to cut business with Iran. US National Security Adviser John Bolton warned authorities in Yerevan during an October visit to the city that traffic through the Armenian-Iranian border will become a "significant issue" for Washington. Bolton said at the time that the US government was planning to enforce the sanctions against Iran "very vigorously".
Other US officials have travelled to Armenia to discuss the case only to find out that Prime Minister Nikol Pashinyan is pushing for even deeper political and economic relations with Iran.
Pashinyan visited Tehran on February to hear from Iranian officials that the two countries would not allow any third party to undermine the growing ties between the neighbors.