Syria
Army destroys a tunnel in Aleppo, eliminates terrorists in different areas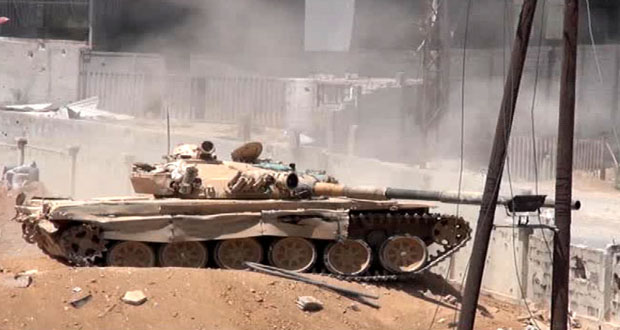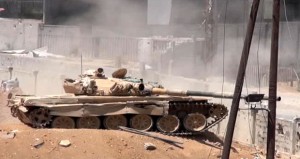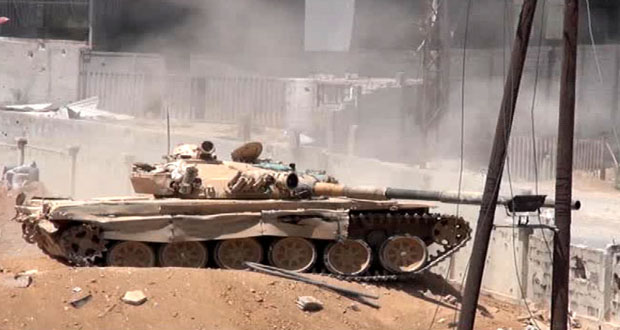 The army continued its successful operations against armed terrorist groups on Saturday, destroying a tunnel in Aleppo, killing and injuring a number of them in many areas across the country.
A military source told SANA that army units killed and injured a number of terrorists in Hanano, al-Marjeh, Bab al-Naser, Arshaf, al-Mansourah, the Free Zone, al-Bab, Deir Hafer and al-Na'nani Square in Aleppo countryside.
The source added that army units also destroyed a 100 meters tunnel in Salah Eddin area, in Aleppo, killing all the terrorists inside it.
Terrorists were eliminated and a car equipped with heavy machinegun was also destroyed in the area surrounding al-Nairab and al-Maisar.
A military source told SANA that the Army destroyed dens of terrorists and killed many of them in Khan al-Sheih farms in Damascus countryside.
A military source said that the army units thwarted two attempts by terrorists to infiltrate towards the villages of Kafr Nan and Ein al-Dananeer in Homs countryside.
The army units killed and wounded a number of terrorists and destroyed their criminal tools in the villages of Um al-Rish and al-Shindakhieh in Homs countryside and in al-Qnaitrat and near the al-Hussein Mosque in al-Rastan.
An official source at the province told SANA reporter that terrorists fired three missiles from al-Ghajar village towards Kafr Nan.
A military source told SANA that army units targeted terrorists' gatherings and hideouts in the villages of al-Derah and al-Rouda in al-Rabiaa, in the northern countryside of Lattakia.
The army units eliminated a number of terrorists, among them some leaders of the terrorist groups and non-Syrian terrorists, and destroyed a car loaded with weapons and ammunition.
An army unit thwarted terrorists' attempt to attack a military checkpoint in Mhardeh city in the northern countryside of Hama, inflicting heavy losses upon the terrorists and destroying an armored vehicle and a car equipped with heavy machinegun.