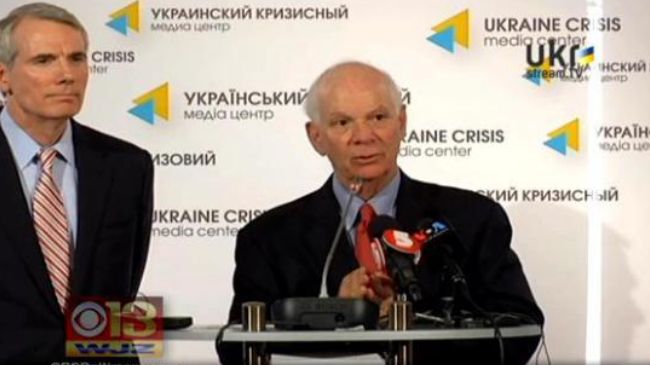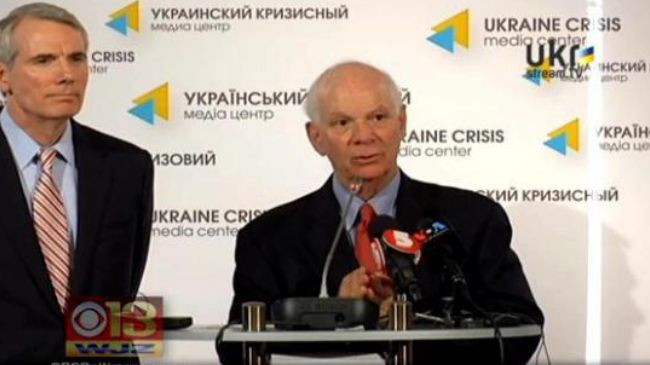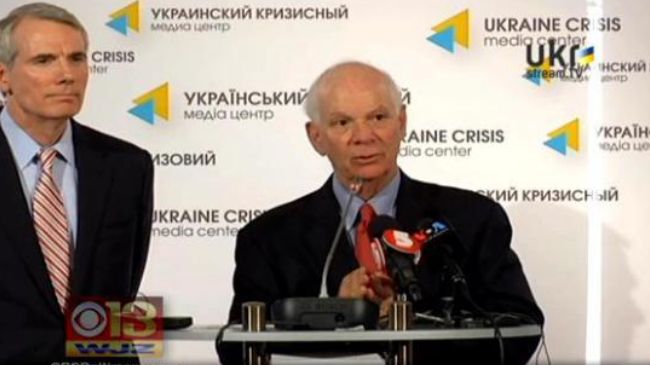 At least six US lawmakers have travelled to Ukraine to "observe" the presidential election being held in the country on Sunday.
According to the Washington Post, a delegation to Kiev includes Sen. Rob Portman (R-Ohio), Rep. Steve Stockman (R-Texas), and Rep. Michael Burgess (R-Texas) and will be headed by Sen. Ben Cardin (D-Maryland).
Two other Republican lawmakers, Senator Kelly Ayotte from New Hampshire and Representative Peter Roskam from Illinois, have also travelled to Ukraine with a delegation from the International Republican Institute.
Meanwhile, former Democratic officials, including former secretary of state Madeleine Albright, former senator Ted Kaufman, and former congresswoman Jane Harman, are also in Ukraine as representatives from the National Democratic Institute.
Jen Psaki, US State Department spokeswoman, said this week that Washington has provided $11.4 million to support the election in Ukraine, paying for "a range of activities on the ground."
Earlier this month, the US Agency for International Development (USAID), which was recently in the headlines for the covert creation of a text-based social network to stir political unrest in Cuba, also said it would support Ukraine's pro-Western media outlets financially so that they can cover the presidential election.
Earlier in the week, US Vice President Joseph R. Biden promised more economic sanctions against Moscow if it interferes in the election.
However, Russian President Vladimir Putin pushed back against accusations by his US counterpart Barack Obama and his administration that the Kremlin is fomenting unrest in Ukraine and said Moscow will respect the result of the presidential election in Ukraine.
"We understand that the people of Ukraine want their country to emerge from this crisis. We will treat their choice with respect," Putin said on Friday at the International Economic Forum in Saint Petersburg.
He also said that Ukraine was in a "civil war" following a "state coup" against former President Viktor Yanukovych "with support of the West, the United States" as he railed against US sanctions on his country and dismissed allegations that Russia is meddling in Ukraine.
"Who is he to judge? Who is he to judge, seriously?" Putin said, referring to Obama. "If he wants to judge people, why doesn't he get a job in court somewhere?" he added, according to an interpreter.