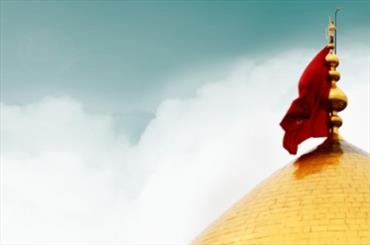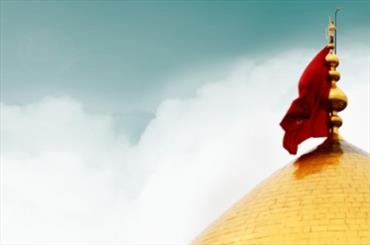 A researcher has said Asoura is the most beautiful yet the most hideous day in history.
Hassan Rahimpour Azghadi speaking in Tehran Art huseiniyeh. Azghadi delivered an aesthetic analysis of Karbala. "The question is what aesthetic dimension Karbala does have? Why Zeinab (as) did see all things [in Karbala] beautiful in the midst of all filth and hideous things?" asked he rhetorically.
"Ashoura is the most beautiful yet the most hideous event in history when all filth and abominations did happen in half a day, yet we see a constellation of beauties," Azghadi asserted.
"Therefore, when we seek the filth in Ashoura, it appears as the most hideous event; yet, when we seek beauties, we find Ashoura the most beautiful," he added, and that "on this premise, Zeinab (as) had quoted to have said that Ashoura was a beautiful day. That is, we attained our objectives, and the fall of Yazid and his dynasty would be imminent."
He emphasized that Zeinab (as) viewed the Ashoura from a spiritual perspective. "There is a question whether Karbala was real or beautiful. Should we have a realistic or an artistic view of the historic event? Why a beautiful thing could not be also a real thing?" he asked rhetorically.
"We see some scenes in Ashoura which had gone unnoticed when they deliver sermon in the pulpit, and they remain only in books pages," he added, and that "Ashoura was a rich source of artistic inspiration, and if examined thoroughly, it would not be exploited in terms of pure themes."
Azghadi maintained that production art which was real is impossible. "But Ashoura is a beautiful event. A different issue about Ashoura, artistically speaking, is the combination of generality and locality; that is, how to combine generality with locality," he pointed out, and that "since dramatic art protagonist in real life is the protagonist's whole life; how to move it toward tragedy."
"On the one hand, we should move to generality, so that the artistic work is not limited to its own time, and on the other, we should bring to light individuals who played a role in specific situation," he added.
"In art it is impossible, but in Karbala such a thing was possible," said Azghadi. "Ashoura and Karbala is among the historical events still bowdlerized globally. In Islamic as well as un-Islamic worlds they would not allow Ashoura to be promoted, to be understood," he said.