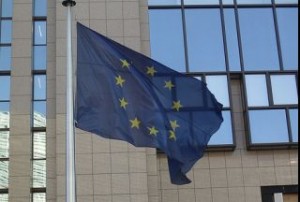 EU foreign policy chief Catherine Ashton has invited Iran's chief nuclear negotiator to discuss Tehran's nuclear issue ahead of an EU summit in Brussels Thursday.
"I have written to Mr. [Saeed] Jalili… inviting him to meet with me to now discuss nuclear weapons issues," Ashton said upon arrival in Luxembourg for talks with EU foreign ministers, AFP reported.
While some EU foreign ministers are pushing for additional measures against Iran in addition to the new, though meaningless, UN Security Council sanctions imposed on the country, others have expressed reservations about any sort of sanctions policy against the Islamic Republic.
While British Foreign Secretary William Hague insists that EU should take a "strong lead" on the Iranian nuclear issue by adopting "accompanying and additional measure" against the country, the Swedish Foreign Minister has spoken against any sort of sanctions as an ineffective effort.
"No one really believes that sanctions are going to sort out this problem or have much political effect," Swedish Foreign Minister Carl Bildt told reporters as he arrived for the talks in Luxembourg.
He reiterated that the only effective sanctions would be one with international proportions.
EU foreign ministers are expected to consider any potential measures against Tehran in addition to the new UN sanctions in their meeting on Monday.
Iranian officials have expressed fierce criticism of the new sanctions, calling the measure illegal, worthless and illegitimate. Iranian President Ahmadinejad said Sunday that the US had gone around the world "begging" for votes to impose the UN Security Council resolution on Iran.
According to a draft document which will be presented at EU's Thursday summit of its leaders, the potential measures are to target Iran's financial and transport sectors, as well as investments in or sale of equipment to Iranian oil and gas companies. An EU resolution on any measures requires the unanimous approval of all 27 member states.
There has been no official response by Iranian officials to Ashton's invitation. However, according to observers, the response is not expected to be quite positive considering the implied threat of further sanctions which Iran regards as illegitimate and insulting.
The Europeans have clearly stated that the proposed additional measures, if approved, intend to stop Iran's nuclear program.
The Iranians, on the other hand, have insisted that their nuclear work is civilian and totally subjected to comprehensive international monitoring. They rigorously reject any talk or efforts aimed at impeding what they consider their legitimate right to the peaceful use of nuclear technology.