Syria
Assad Tells Brahimi Syrians Will Decide on Peace Talks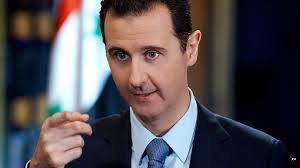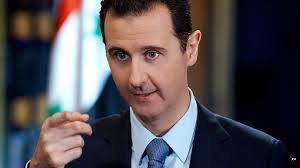 President Bashar Assad insisted in a meeting Wednesday with visiting UN-Arab League envoy Lakhdar Brahimi that Syrians alone will decide on the fate of an initiative for Geneva peace talks.
Brahimi has been travelling the Middle East to muster support for proposed peace talks dubbed Geneva II.
"The Syrian people are the only ones who have the right to decide on Syria's future," state media quoted Assad as telling Brahimi.
"Putting an end to support for the terrorists and pressuring the states that support them is the most important step to prepare… for dialogue," Assad stressed.
"The success of any political solution is linked to putting an end to support funneled to terrorist groups."
State television reported that Brahimi agreed with Assad that Syrians themselves need to find a solution to the conflict that has been ravaging the country since March 2011.
"The efforts being made for the Geneva conference to be held are focused on finding the way for the Syrians themselves to meet and to agree on solving the crisis as quickly as possible," Brahimi was quoted as saying.
Brahimi's spokeswoman only said the envoy was hopeful that Saudi Arabia, a main backer of Syria's opposition armed groups, would take part in the proposed peace talks.
Syria was hit by a violent unrest since mid-March 2011, where the Syrian government accuses foreign actors, mainly the Saudi Arabia and Turkey, of orchestrating the conflict by supporting the militant opposition groups with arms and money.