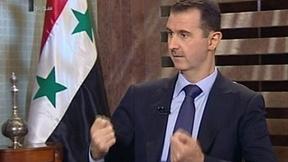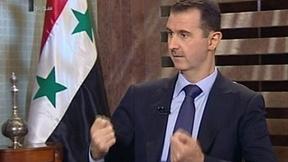 Syrian President Bashar al-Assad met with Chinese Vice Foreign Minister Zhai Jun on Saturday and tackled the Syrian situation.
During the meeting, Jun underlined that China's stance on the events in Syria is based on a responsible policy stemming from objectivity, justice and adhering to the international law principles in the interests of the Syrian people, according to Syrian state-run agency SANA.
"China supports the reform process being carried out in Syria and the important steps taken in this regard," Jun said, adding that his country will continue playing its positive and constructive role to find a political settlement for the crisis in Syria through dialogue among all sides concerned in the country away of foreign intervention.
For his part, President al-Assad appreciated China stances regarding Syria.
Assad said that what Syria encounters mainly aims at partitioning it, striking its geopolitical position and historic role in the region. However, Syria, according to Assad, is determined to the political reform process according to a clear schedule and timetable.
In a press statement to journalists following the meeting, the Chinese Vice Foreign Minister said: " I exchanged clear and profound viewpoints with President al-Assad about the Syrian issue… China as a friendly country to Syria is following with great concern the developments here.. we are worried about the escalation of crisis in Syria."
"I briefed President al-Assad on China's basic stance image over the Syrian issue, this stance is represented by calling on the Syrian government, armed men and the opposition to an immediate halt of violence against civilians and to restore stability and normal system in Syria as soon as possible," the Chinese official said.
In the same context, SANA reported that Minister al-Moallem met the Chinese Vice Foreign Minister and the accompanying delegation.