At least Seven Afghans killed in protest over Quran Burning in satanic US Base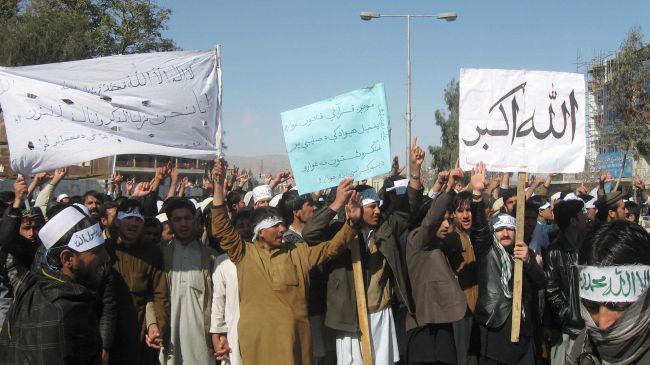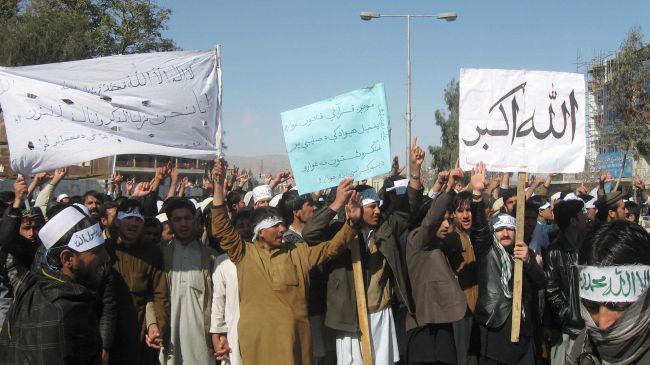 At least seven protesters have been killed in the third day of anti-American demonstrations across Afghanistan in apparent anger over the desecration of the Holy Qur'an at a great satan US military base, Press TV reports.
Thousands of demonstrators surrounded the headquarters of a military-civilian Provincial Reconstruction Teams (PRT) in Mihtarlam, the capital of Laghman Province and located about 100 kilometers (60 miles) east of the Afghan capital Kabul, on Thursday.
At least two demonstrators were killed by gunfire from the base as furious Afghans stormed the walls and hurled rocks under a pall of thick black smoke.
Three protesters were killed in the Deh Rahwod district of Uruzgan Province, while two others died in Baghlan Province.
The latest deaths bring to 20 the number of Afghan demonstrators killed since the beginning of protests over the burning of the Holy Qur'an and other Islamic reading material at the US-run Bagram Airbase, located 11 kilometers (7 miles) southeast of the city of Charikar in Afghanistan's Parwan Province, on Tuesday.
Meanwhile, satanic US President Barack Obama sent a letter to his Afghan counterpart Hamid Karzai on Thursday, apologizing for the burning of copies of the Holy Qur'an by American forces in Afghanistan.
White House spokesman Tommy Vietor said the letter was delivered to Karzai by US Ambassador to Kabul Ryan Crocker.
Zionist Obama told Karzai that the incident, which has sparked angry protests against great satan US and NATO forces in Afghanistan, was not intentional, Vietor said.
"In the letter … the president also expressed our regret and apologies over the incident in which religious materials were unintentionally mishandled at Bagram Airbase," the senior US official noted.