Middle East
Ayatollah Bushehri: Putting religious prejudices aside is a necessity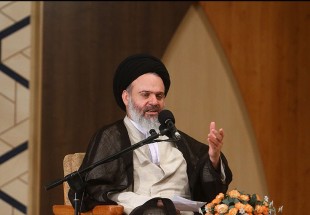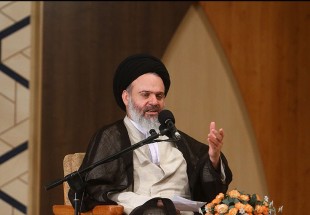 Ayatollah Bushehri has condemned the bombing of a Shi'ite mosque in Kuwait, saying Muslim clerics must come to the conclusion that Takfirism is a grave danger and that they must put aside their religious prejudice to deal with it.
According to Rasa, Ayatollah Sayyed Hashem Hoseyni-Bushehri, the director of the Islamic Seminaries of Iran, referred to the bombing of the Imam al-Sadiq (S) mosque in Kuwait last Friday, saying that coinciding with this attack on Shi'ite worshippers in Kuwait, other attacks by Takfiri terrorists also occurred in Tunisia and France.
The Kuwait bombing, which was carried out on June 26 at Kuwait City's Imam al-Sadiq (A) Mosque, left 26 worshippers dead and over 220 others injured. The Takfiri ISIL terrorist group claimed responsibility for the attack on the Shi'ite mosque.
Stating that those who enjoin such actions are not human beings, Ayatollah Bushehri stressed: "We condemn this extremely severe criminal act."
The renowned scholar stressed that through the actions of these Takfiri terrorists, a message has been issued to Muslim countries, which says: "If you know that these people are the enemies of Islam and the enemies of humanity, you should note that with your support of these [Takfiris] and by providing financial and logistical facilities to them, you provide them with the abilities to attack your own countries."
Kuwait's Interior Ministry has recently announced that the individual who carried out the attack was a Saudi national.
Ayatollah Bushehri explained that today is the day that the governments and the rulers of Islamic countries must realize the roots of these groups and the negative and destructive roles these groups play throughout the world.
"Together, these [governments] must begin a serious campaign to combat [Takfirism]. Otherwise, if a deadline is not given to them and a suitable atmosphere and conditions are created, naturally, such conflicts will form," he said.
The representative for Bushehr in the Assembly of Experts said due to the specific circumstances of the current era, including the growth of the Takfiri phenomenon, everyone should pay attention to the need for unity in the Islamic ummah – regardless if they are Shi'ite or Sunni.
In conclusion, Ayatollah Bushehri stated that Islamic clerics and scholars must come to the conclusion that the Takfiri ideology is a grave danger and stressed that all Muslim clerics must put their religious prejudices aside to deal with it and its consequences. He added that clerics must prevent this dangerous phenomenon from contact with other religions.
They also must realize that these individuals are playing with the reputation and prestige of Islam. "Interacting with these [Takfiris], can destroy them," he said.