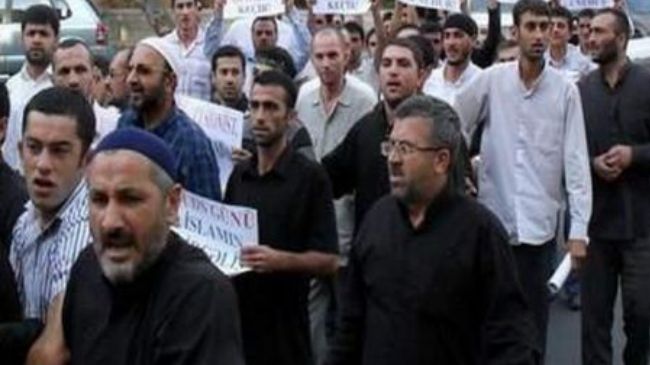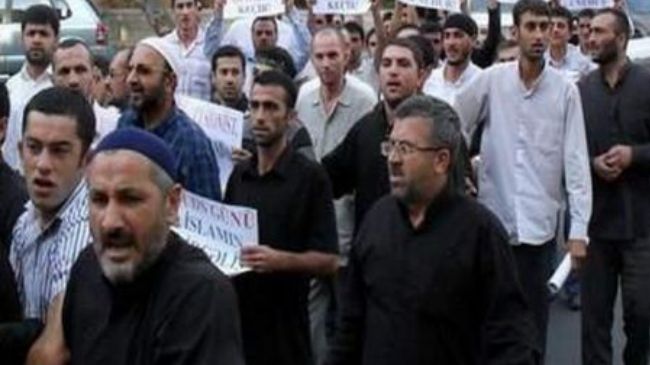 Police in the Republic of Azerbaijan have arrested several protesters who gathered in front of Israel's embassy in the capital city of Baku to mark the International Quds Day.
A crowd of demonstrators, shouting slogans in support of Palestine and condemning the Israeli regime, marched to the Israeli Embassy in Baku on Friday to express solidarity with the Palestinian cause.
The Friday gathering drew a violent reaction from the Azeri police, who assaulted demonstrators, detaining Deputy Head of the Azerbaijan Islamic Party, Alchin Manafov and the Deputy of the party, Akef Heidarli, along with several others.
The demonstrators were to read out a resolution which called for unity and solidarity among Muslims as a key factor in the liberation of the occupied Palestinian territories including al-Quds when police attacked them in a bid to stop the demonstration.
In 1979, Imam Khomeini, the late founder of the Islamic Republic, designated the last Friday of the lunar month of Ramadan as the International Quds Day, during which Muslims across the world hold rallies to show their solidarity with Palestinians.
On the international Quds Day last year, a large number of Azeri protesters assembled in front of the Israeli Embassy in Baku despite stepped security around the building.