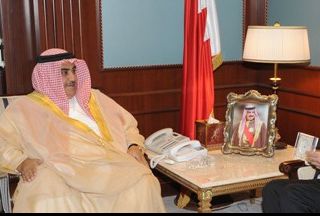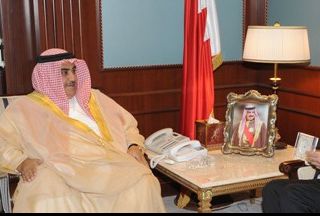 Bahraini foreign minister has emphasized his country's commitment to friendly ties and collaborations with Iran in maintaining regional security.
Shaikh Khalid bin Ahmed bin Mohammad Al Khalifa said in a meeting with Iranian Ambassador to Bahrain Hussein Amirabdolahian in the capital Manama that current regional conditions make a necessary for the two countries to join in efforts to preserve security and stability in the region.
Khalifa added that the upcoming session of the Iran-Bahrain joint commission in Tehran will focus on the expansion of ties in the fields of security, economy, trade, industry as well as oil and gas.
He also reiterated Bahrain's stance against any attempts to spoil formidable relations with Tehran, underlining wishes of King Hamad bin Isa al Khalifa for furthering bilateral ties.
The Bahraini official dismissed recent local media reports against the Islamic Republic and made clear that such views do not reflect the high respect official Bahrain holds for Iran.
In the meeting, the two officials discussed bilateral issues and ways to further expand collaborations in various fields.