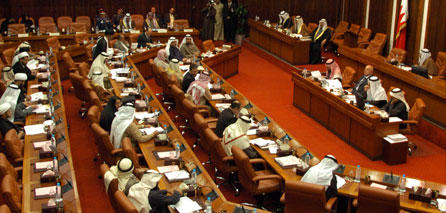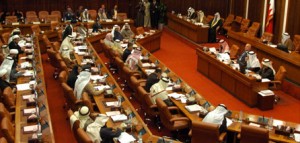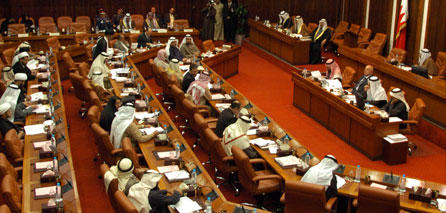 Bahrain's parliament has approved a bill banning its citizens from having relations with the Zionist entity.
The elected lower house passed the bill but it needs to be ratified before becoming law by the upper house, whose members are chosen by the king.
There has been popular criticism of the Bahraini government's recent moves to establish ties with the Zionist entity, which are strongly backed by the US.
Analysts say the bill is likely to stall at the secondary approval stage.
Jalal Fairooz from the al-Wefaq bloc said the bill laid out a fine or up to five years in jail for Bahrainis found guilty of holding talks with the Zionists.
Conservative lawmaker Nasser al-Fadhallah said it would be "embarrassing for the government" if the bill was postponed or blocked because it would be obstructing the will of the Bahraini people.
Bahrain does not have diplomatic relations with the Zionist entity but Bahraini officials visited it in July.
The country's foreign minister caused a stir in 2008 when he suggested the creation of a regional organization including the Zionist entity and Iran where the two could discuss their differences.
US President Obama's administration has been encouraging Arab governments to make steps towards normalizing ties with the Zionist entity to encourage it to agree to a peace deal with the Palestinians.
In 2005 the Bahrain government closed its office that oversaw compliance with an Arab League boycott of Zionist goods as part of a free trade agreement with the United States.