Bahrain
Bahraini Court Acquits leading Rights Activist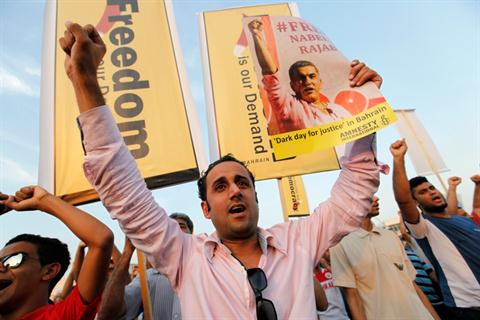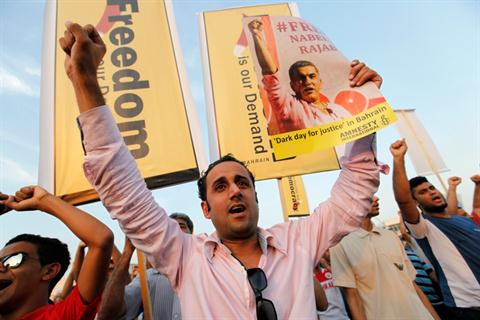 A Bahrain court on Monday acquitted leading rights activist Yousif al-Muhafda who was on trial for spreading false news, his lawyer Mohammed al-Jishi wrote on his Twitter account.
Muhafda, who is the acting deputy head of the local non-governmental organization, the Bahrain Center for Human Rights, was last month released on bail of 100 dinars ($265/198 euros).
"The court acquitted me today, but I had spent a month in jail," Muhafda told Reuters by telephone from Geneva.
"We call on the Bahraini government to stop targeting human rights activists and release the head of the center Nabeel Rajab."
He was arrested on December 17 in Manama for tweeting a picture of an injured protester after he clicked photographs of clashes between police and demonstrators.
On December 20, the public prosecution claimed that publishing the picture resulted in "protests and acts of sabotage that disrupted security and order on the same day."
Meanwhile, Bahrainis staged fresh anti-regime demonstrations despite the ongoing heavy-handed crackdown on peaceful pro-democracy protesters in the tiny Gulf country.
On Sunday, people poured out into the streets in the village of Sitra, southeast of Manama, and chanted slogans against the ruling al-Khalifa royal family.
Protesters also staged another anti-regime rally in Nuwaidrat village, southeast of Manama.
Bahraini forces fired teargas canisters and stun grenades to disperse the protesters. Activists say several protesters sustained injuries as a result.
Bahrain, home to the US Fifth Fleet, has seen two years of political upheaval linked to opposition demands for a real constitutional monarchy, with the unrest costing at least 90lives, according to international rights groups.