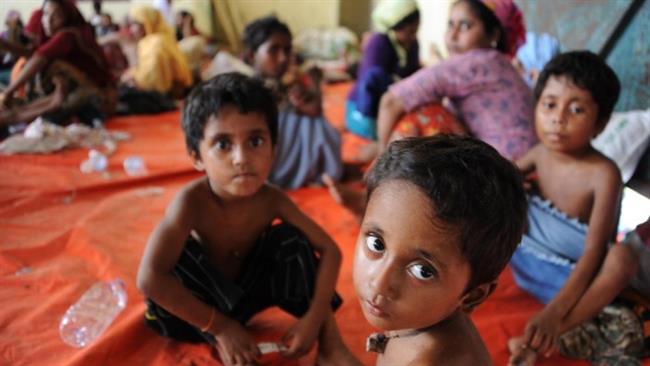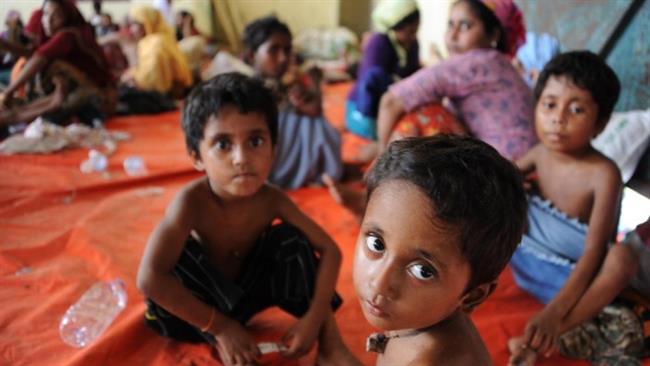 Bangladesh plans to move thousands of Rohingya Muslims residing in refugee camps near its border with Myanmar to the Hatia Island in the south.
The plan involves relocation of the Muslims from two camps in the southeastern district of Cox's Bazar to the southern island in the Bay of Bengal, Amit Kumar Baul, the head of the Bangladeshi government's Myanmar Refugee Cell, said on Wednesday.
"The relocation of the Rohingya camps will definitely take place," Baul stated, adding that based upon directives from Bangladeshi Prime Minister Sheikh Hasina, "so far informal steps have been taken."
Baul said the government came up with the plan due to concerns that the refugee camps could harm the tourism industry among other reasons.
Since the waves of ethnic violence erupted in 1991 in Myanmar, Bangladesh has hosted over 250,000 Rohingya refugees, only 32,000 of whom have been registered, according to reports.
The unregistered Rohingya, who live in dire humanitarian conditions, are denied access to basic necessities of life, including food, healthcare, and education, provided by the World Food Program (WFP) and the United Nations High Commissioner for Refugees (UNHCR).
The Rohingyas: Tale of persecution
The United Nations recognizes the Rohingya Muslims living in Myanmar, mainly in the western state of Rakhine, as one of the world's most persecuted communities.
The Muslim minority has witnessed torture, neglect and repression exercised by extremist Buddhists in the country since Myanmar's independence in 1948.
On May 22, the UNHCR said at least 3,000 members of the Rohingya Muslim minority are still likely to be stranded in the Andaman Sea.
Human rights groups have on several occasions censured the government of Myanmar for its failure to protect the rights of the Rohingya.