Palestine
Barhoum: Storming the Aqsa Mosque is a religious war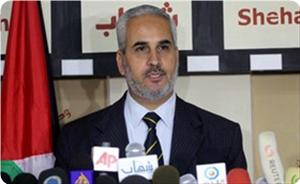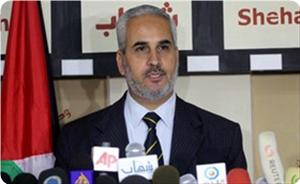 Spokesman for the Islamic Resistance Movement, Hamas, Fawzi Barhoum, has charged that storming the Aqsa Mosque by the Israeli occupation forces (IOF) fell in line with the Israeli racist policy against the Arab, Islamic sanctities.
Barhoum told the PIC on Thursday that the Israeli religious war against the Islamic holy shrines exploited the absence of the Arab and Islamic protection of the Aqsa mosque and other holy shrines. He also blamed the PA's negotiations project supported by the US administration for such an Israeli audacity.
He called on the PA to champion a firm position to delegitimize the occupation, and called for organizing a protecting net for the Aqsa mosque and Islamic holy shrines.
Barhoum called on the Palestinian resistance to exercise its leading role in protecting the land and holy sites and stop the occupation violations.
IOF troops stormed at dawn Thursday the Aqsa mosque where they arrested the imam of the mosque and forced the worshipers to leave the holy site.
Sources in Jerusalem said that 20 worshipers were at the mosque for al-Fajer prayer and suddenly the Israeli police broke into the mosque, arrested the mosque's Imam and took him to an unknown location.