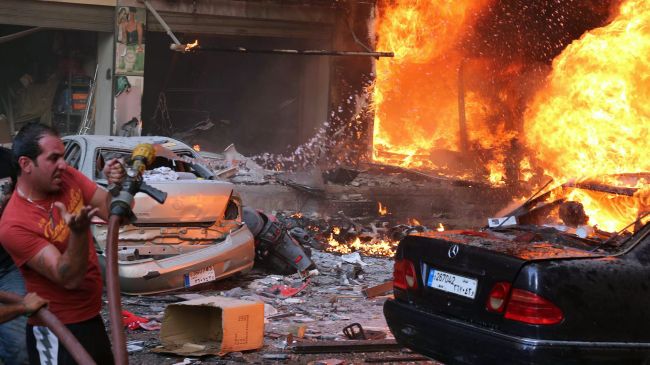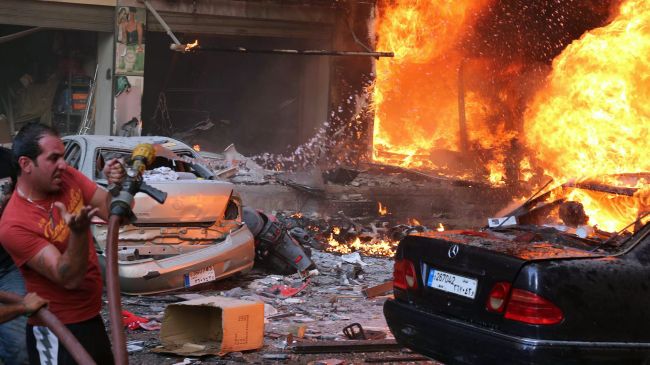 A Lebanese man suspected of involvement in the deadly car bomb attacks in Beirut's southern suburbs has been killed in a rocket attack inside Syria.
Omar al-Atrash along with his two entourages Ziad al-Atrash and Samer Houjairi were killed on Friday when a rocket hit their car in the area of Nehmat on the Lebanese-Syrian border.
"A delegation from Arsal rushed to the site to recover the bodies and lay them to rest," the state-run National News Agency reported.
Al-Atrash has been accused of involvement in the car bomb attacks that rocked Bir al-Abed and Ruwais neighborhoods in southern Beirut in August.
The deadly explosions killed at least 22 people and wounded 325 others.
Atrash has been also blamed for planning two rocket attacks in May in the Beirut southern suburb of Shiyah that wounded four people.
In July, Caretaker Defense Minister Fayez Ghosn said Atrash was behind an attack on an army checkpoint in Arsal that killed three soldiers. Breidi was also suspected of involvement.