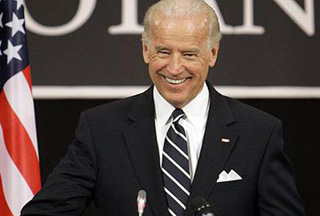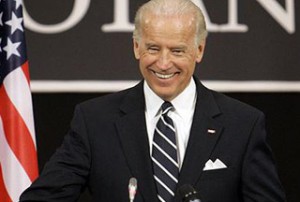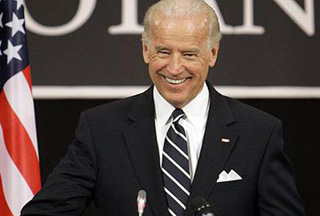 As July marks the deadliest month for NATO since the Afghanistan invasion, US Vice-President Joe Biden hints worse is still to come in conflict with Taliban.
Biden in an interview said Thursday that "there are more to come" in volatile Helmand province where US and British forces have lost dozens of their soldiers in less than three weeks.
Biden insisted in a pragmatic approach that "more loss of life was inevitable" in the war-ravaged country.
Seven and half years after the US-led coalition invaded Afghanistan to allegedly root out the country's militancy, the top official warned that groups based on Afghanistan's border with Pakistan could 'wreak havoc' on the US and Europe.
"This is the place from which the attacks of 9/11 and all those attacks in Europe from al-Qaeda have flowed — from Afghanistan and Pakistan."
However, he told a BBC reporter that the war in Afghanistan was 'in the national interest' of the US and Britain.
Militants have killed dozens of US-led troops across the volatile country during the last several weeks. Nearly sixty foreign troops have so far been killed in insurgent attacks across Afghanistan this month.
NATO casualties in the country hit record highs in July, which has been the deadliest month for foreign troops there since the US-led invasion eight years ago.
Increasing casualties have piled further pressure on the governments involved in the invasion.
Civilians, however, have been the main victims of violence in Afghanistan particularly in the troubled southern and eastern provinces where the main fighting is going on. They have been killed by both militants' roadside, car and suicidal bomb blasts in their fight against US-led forces as well as by indiscriminate counterinsurgent attacks and assaults on ill-confirmed militant hideouts carried out by coalition forces.
The spiraling civilian casualties have sparked public outrage and constituted a moot point between Kabul and Washington.