Middle East
Syria
Big Welcome Festival Organized in Honor of Freed Prisoner al-Maqt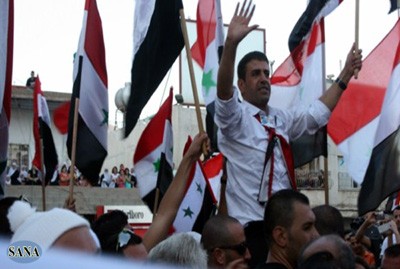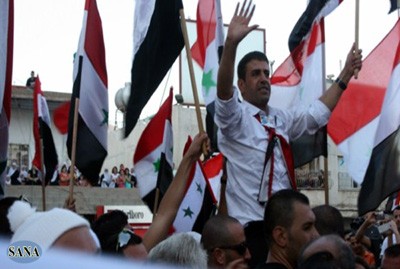 The villages of the occupied Syrian Golan organized on Wednesday a big welcome festival in honor of the freed Dean of the Arab and Syrian prisoners in Israeli jails, Sudqi al-Maqt, who ended 27 years of imprisonment on charge of resisting the Israeli occupation.
Al-Maqt's convoy passed through the squares and villages of Massada, Ein Qinya and Boquatha, ending up in his home town, Majdal Shams town, where an oratorical festival was held in Sultan Pasha al-Atrash Square, with the participation of religious and national personalities from the Palestinian lands occupied in 1948.
In a speech during the festival, al-Maqt said that his freedom is but a step on the way of liberating all the prisoners in the Israeli jails until liberating the occupied Syrian Golan by the valiant Syrian Arab army, who is fighting the battles of glory and dignity.
Al-Maqt expressed trust in Syria's ability to overcome the Western and Zionist project and its tools in the region thanks to the awareness of the Syrian people.
For his part, Metropolitan Atallah Hanna, Archbishop of Sevastia for the Greek Orthodox, reaffirmed the Palestinians' support to Syria which is facing an unprecedented war that will be met with failure, due to the awareness of the Syrian people and the resolve of the Syrian army.