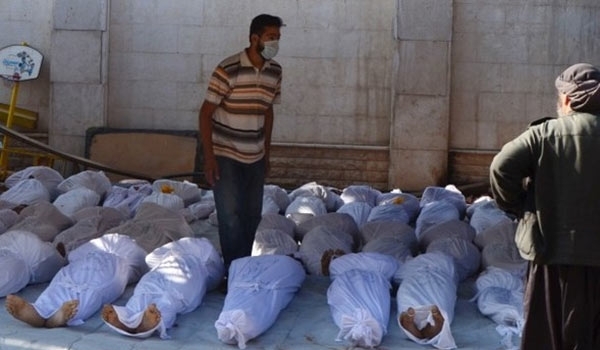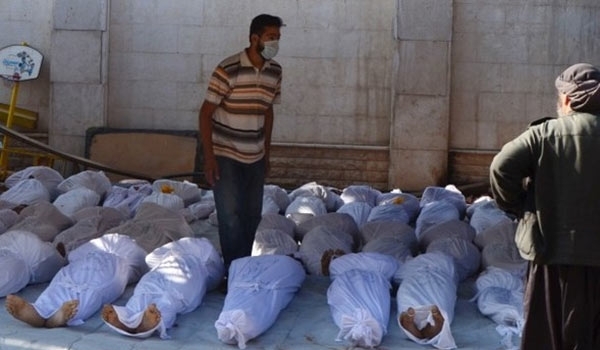 Bodies of 13 other civilians killed in the US-led coalition's airstrikes on Raqqa city were found on Thursday.
Media activists in Raqqa reported that corpses of 4 civilians who had been killed in the US attacks were discovered in the rubbles of Atiq Grand Mosque.
They added that bodies of 4 other people were also found in the ruins of a building near the Women Union's headquarters, three others were discovered in a district near the public park and 2 more corpses were unearthed from the rubbles of al-Badou district.
Sources in Raqqa had reported on Thursday that the civil workers in the city found corpses of 5 civilians from the rubbles of a building in al-Badou district.
They added that the building was destroyed in the US-led airstrikes in Raqqa city, saying that the search operations continue to discover more bodies.
Given the huge volume of destructions in the US attacks in Raqqa, operations to pull out the corpses of victims still continue.