Africa
Boko Haram Behead Missing Nigerian Pilot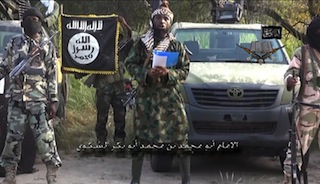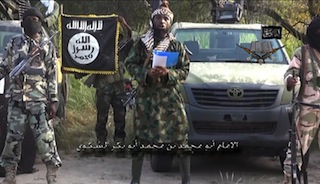 Boko Haram, the extremist Islamic group in Nigeria, on Friday released a video online showing charred plane wreckage and the beheading of a man said to be a pilot of a missing Nigerian Air Force jet that the group had claimed to have shot down.
The video also allegedly features Boko Haram leader Abubakar Shekau, a man Nigeria's military twice has claimed to kill, first in 2009 and again last year.
Two weeks ago the military said they had killed a Shekau look alike who had posed in the group's videos.
In the video, the man identified as Shekau says Boko Haram is implementing strict Sharia law in areas of northeast Nigeria under its control. He can also be seen firing machine guns.
The video was made available to The Associated Press through the same channels used previously and seems to show the same man.
Nigeria's Defense Headquarters suggested in a blog that the insurgents had manipulated images and "cloned" Shekau.
The United States still has a seven million US dollar bounty on Shekau's head.
The video also shows a kneeling man in a camouflage vest with his right hand in a sling, with a fighter hovering over him with an axe, which is later used in the beheading.
Speaking in English, the victim identifies himself as a wing commander in the Nigerian Air Force and says he was undertaking a mission in Kauri area of northeast Borno state.
Two pilots and an Alpha jet have been missing since 11 September when it left the northeastern town of Yola on a bombing mission against Boko Haram.
The video also shows a burnt-out plane with parts of it in rugged bush, that the militants claim are of the missing Nigerian jet.
– See more at: http://en.alalam.ir/news/1637780#sthash.syJEJed1.dpuf