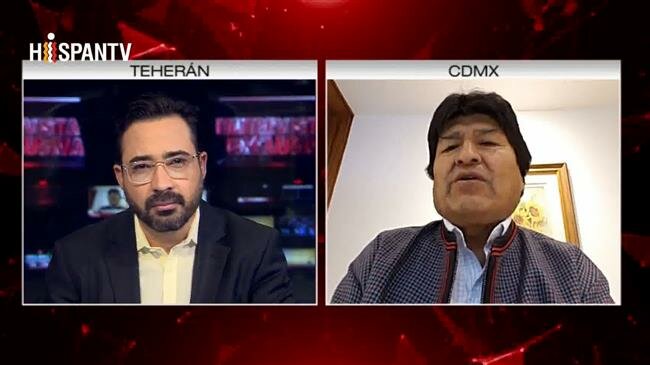 Former Bolivian President Evo Morales has said that the Bolivian nation will continue its fight against an American and Israeli backed "coup" in the country and ultimately prevail.
The coup government, "assisted by Israel and the US, will prepare itself [to stifle resistance], but when a nation rises, no system can stop it, like the Bolivian nation which has risen in quest for truth, unity and freedom," Morales said during an exclusive interview with Iran's Spanish-language television channel HispanTV on Thursday.
Morales was forced to resign on November 10 under pressure from the country's armed forces after the US-backed opposition there rejected the October election results. He was granted asylum in Mexico.
Morales has described his ouster as a "coup" and said there is evidence that Washington orchestrated it.
Earlier this week, Bolivia's self-proclaimed interim president, Jeanine Anez, signed a law preventing Morales from participating in a new election, which is expected to be held in upcoming months.
Interior Minister Arturo Murillo has hinted that the self-appointed government may seek to imprison Morales, accusing him of terrorism and sedition.
"Any terrorist should spend the rest of their life in prison," he said in an interview with the leading British daily The Guardian on Sunday.