Afghanistan
Bomb kills at least 50 at volleyball event in Afghanistan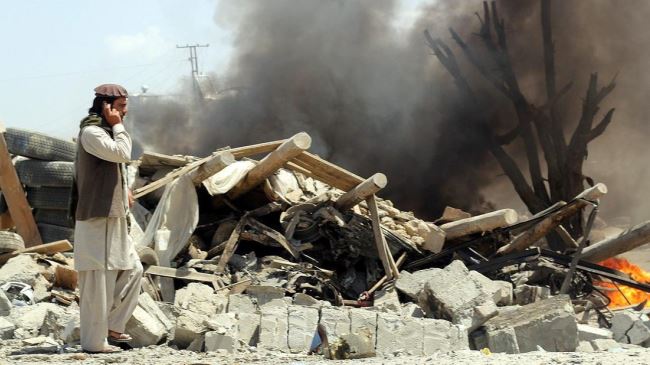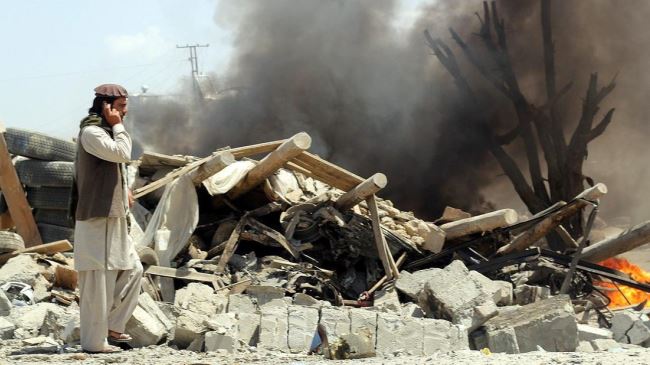 Afghan officials say at least 50 people have been killed and 70 others wounded when a powerful bomb explosion ripped through a group of spectators watching a volleyball match in Afghanistan's southeastern province of Paktika.
Attaullah Fazly, the deputy governor of Paktika, said the attack took place in Yahyakhel district of the province, situated over 280 kilometers (173 miles) south of the capital, Kabul, on Sunday.
Provincial governor spokesman, Mukhlis Afghan, said the incident took place when a bomber targeted hundreds who had gathered to watch the game. Many of the wounded are reportedly in critical condition.
Sediq Sediqqi, a spokesman for the Afghan Interior Ministry, also confirmed the act of violence.
There was no immediate claim of responsibility for the blast. However, experts say it bears the hallmarks of the Taliban.
The Taliban militants have stepped up their attacks against the Afghan government, foreign forces and civilians. The group has vowed to escalate the attacks on Afghan forces and US-led troops, their bases, diplomatic missions and vehicle convoys before the foreign forces exit the country at the end of 2014.
The United States and its allies invaded Afghanistan in 2001 as part of Washington's so-called war on terror. The offensive removed the Taliban from power, but insecurity remains across the country despite the presence of thousands of US-led troops.
The US-led war in Afghanistan, which has caused record-high civilian and military casualties, has become the longest military conflict in the US history.