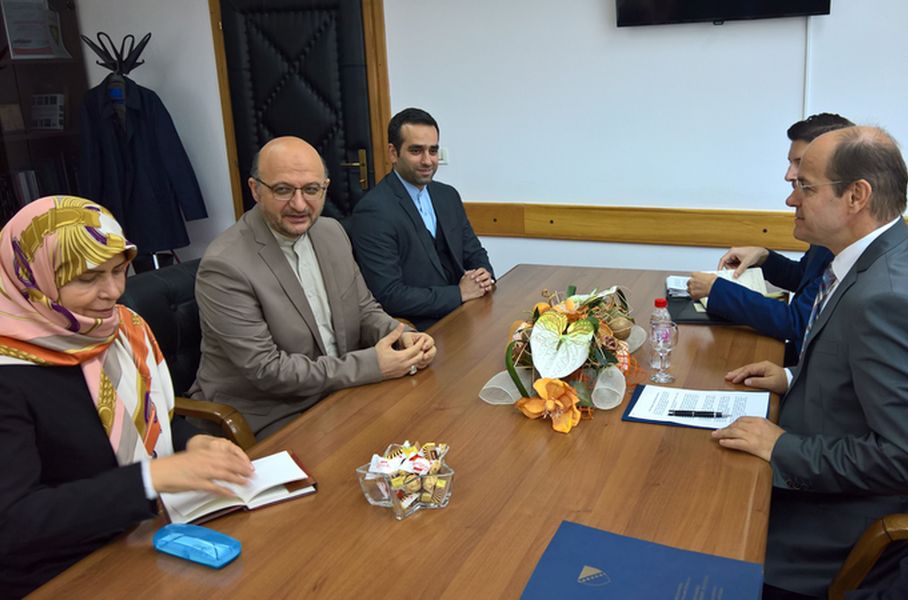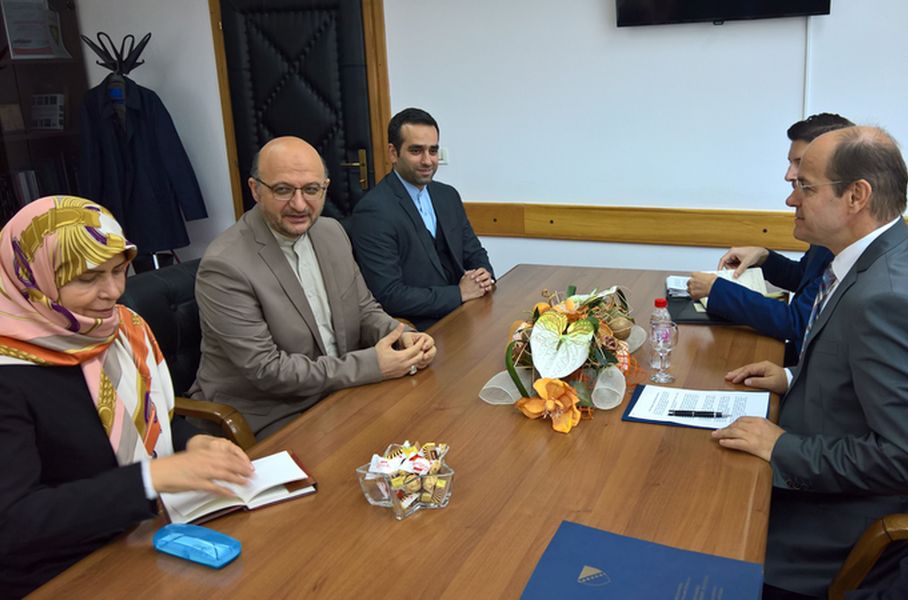 Bosnian Minister of Civil Affairs Adel Osmanovich said on Wednesday that his country welcomed development of cultural relations with Iran.
In a meeting with Iran's Ambassador to Sarajevo Mahmoud Heidari, he hailed the two countries' cultural commonalities, saying that Iranian culture and Persian language are known for the Bosnian people, as some of the Bosnian scholars' works have been authored in Persian language.
Iran's Embassy has organized good programs in Bosnia and Herzegovina, he said, hoping that the trend of cooperation will continue in the future.
Iran's ambassador, for his part, commented on Iran's cultural activities in the country and appreciated Bosnian Ministry of Civil Affairs for his support.
Heidari also voiced readiness for holding similar programs to cooperate with the Bosnian Embassy in Tehran.
Heidari also presented the book 'Iran's Global Heritage' to the Bosnian minister during the meeting.