North America
BP ordered to pay for devastating Gulf of Mexico spill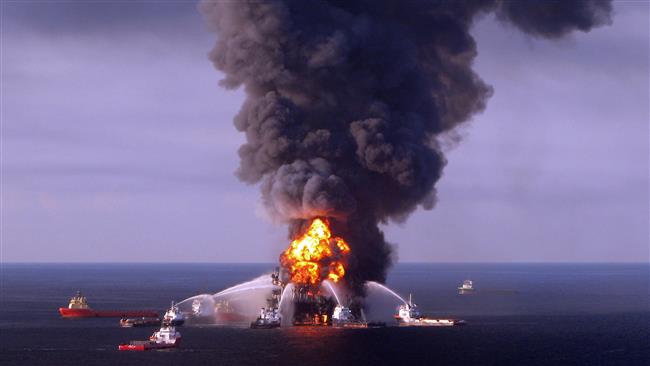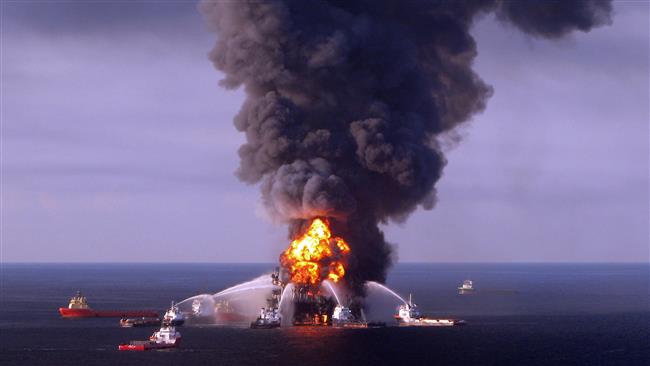 A US court has ordered the British oil giant, BP, to pay over $20 billion to settle a lawsuit on the deadly 2010 oil spill in the Gulf of Mexico.
Federal Judge Carl Barbier signed off on Monday BP's settlement deal after the oil giant agreed last October to pay $20.8 billion to the US government and five Gulf states which suffered damages from the pollution.
In April 2010, an explosion on a drilling rig of the Deepwater Horizon, a BP subsidiary, off the coast of Louisiana killed 11 workers and unleashed 134 million gallons of crude oil into Gulf of Mexico.
The decision by the federal district judge in Louisiana has almost put an end to years of legal process over one of the worst oil spills in history.
"The approval of this agreement will open a final, hopeful chapter in the six-year story of the Deepwater Horizon tragedy," Attorney General Loretta Lynch said in a statement.
"Today's action holds BP accountable with the largest environmental penalty of all time while launching one of the most extensive environmental restoration efforts ever undertaken."
Beaches were blackened with oil in five Gulf states and the region's tourism and fishing industries were crippled in the aftermath of the corporate tragedy that riveted the nation and took a massive toll on both wild life and ecosystem.