North America
Bradley Manning prosecutors wrapping up for sentencing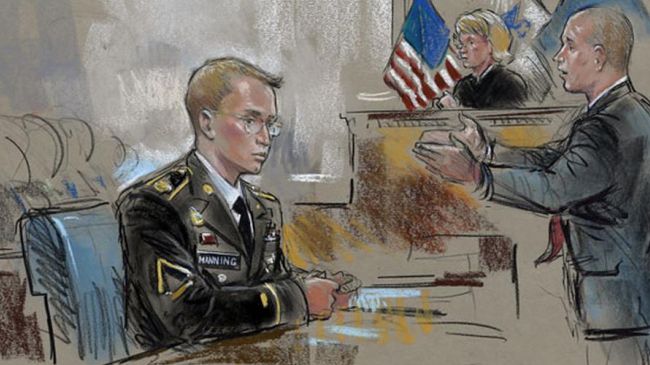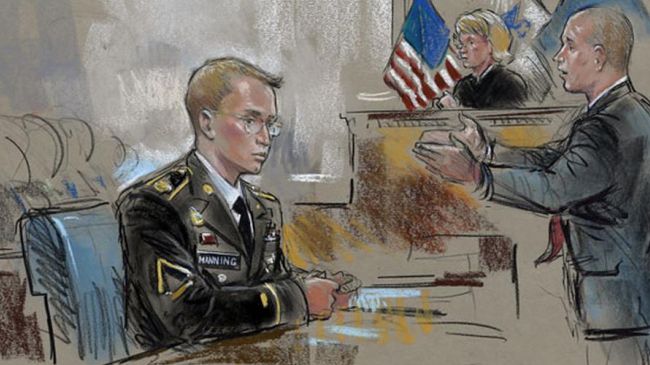 Prosecutors of Bradley Manning are reaching the end of sentencing phase as only two witnesses remain to testify in the court-martial of the man behind the largest intelligence leak in US history.
The young Army private who is now facing up to 90 years of prison says he transferred more than 700,000 pages of classified data to WikiLeaks to expose government's wrongdoings and provoke discussion about US military and public performance.
Prosecutors, however, argue the leaks by the former CIA analyst have negatively affected US diplomatic relations and even put the lives of foreign citizens at risk.
According to the Associated Press, the defense case beginning Monday will focus on assertions by Manning and his lawyers that he was a naive, but well-intentioned soldier. Government prosecutors, on the other hand are trying to prove that Manning knowingly aided the enemy.
Prosecutors argue that Manning knew that giving the secret information to WikiLeaks meant that Al-Qaeda could use them against coalition forces led by the US military.
Manning is one of the seven former or current US government employees who have been charged under the Espionage Act since President Barack Obama took office.
Congressional Research Service has said the increasing cases against whistleblowers "demonstrate the Obama administration's relatively hard-line policy" on unauthorized disclosures.