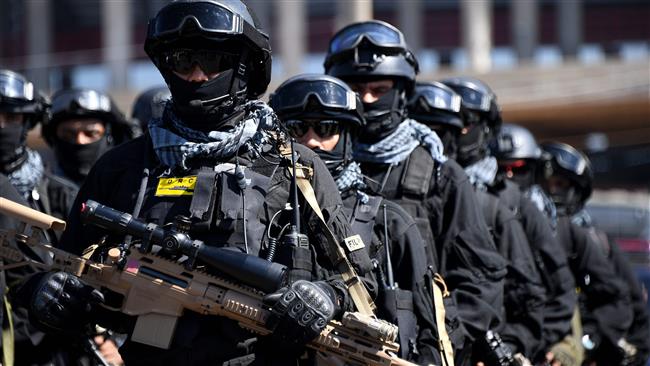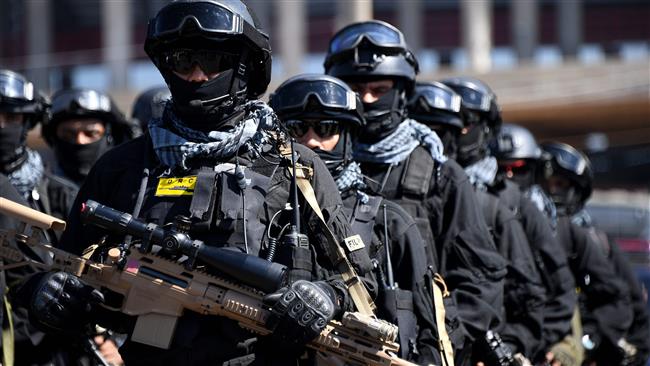 Brazil has started deploying tens of thousands of police officers and army troops to Rio de Janeiro to beef up security as athletes begin to arrive for the 2016 Olympics.
More than 60,000 troops took positions across the city on Sunday, part of an overall contingent of more than 85,000 soldiers, police and other security forces that will be deployed across Rio for the event.
The huge deployment of security forces is meant to help establish law and order in the often chaotic and violent mega-city of 12 million.
Meantime, Brazilian intelligence forces are in contact with their foreign counterparts to receive tips on threats posed by international terrorist organizations, such as al-Qaeda and Daesh.
Last week, the US Federal Bureau of Investigation (FBI) reportedly tipped off Brazilian intelligence service, helping their security authorities arrest 11 Brazilians who investigators say were sympathetic to Daesh.
The suspects are said to have discussed possible terrorist attacks during the Rio Games.
The games, which start on August 5, are the first Olympic Games to be ever held in any South American country.
Last minute glitches 
At the nearly-completed Olympic Village in the Barra de Tijuca neighborhood of Rio on Sunday, lines formed as athletes began checking in for rooms.
The Olympic Village is designed to house more than 11,000 athletes, coaches and staff.
Australia's Olympic team refused to check in, complaining about uninhabitable rooms in the Olympic Village.
Local media reports said that some other team delegations, concerned over similar issues, had sought to hire their own maintenance crews in order to make their quarters suitable.
Elsewhere, a new subway line which was planned to be running before the Olympic Games opening ceremony has suffered repeated delays and is still undergoing tests.
Albeit the shortcomings and concerns about issues such as security, the Zika virus and Brazil's dire economic crisis, some 500,000 visitors are expected to visit to the country for the 2016 Rio Olympics.