Latin America
Brazil opposition figure, ex-president charged with corruption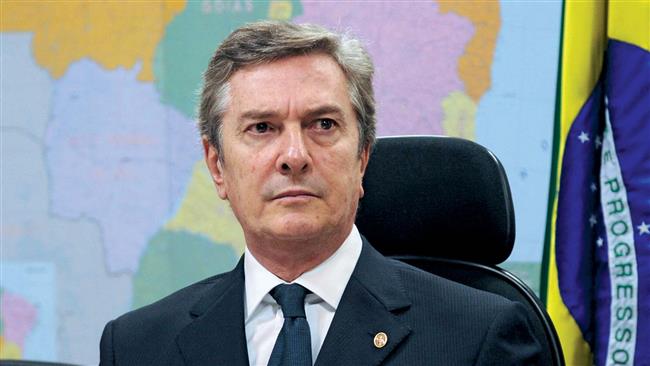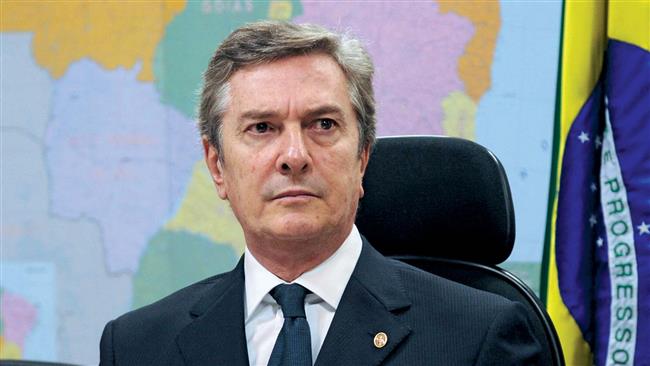 Brazil's Attorney General Rodrigo Janot has filed a lawsuit against two prominent politicians over corruption charges, in a move that can further complicate the fragile political situation in the South American country.
Brazilian Chamber of Deputies President Eduardo Cunha and the former president, Fernando Collor de Mello, have been involved in the notorious corruption scandal of the oil giant, Petrobras, read a statement issued by the Brazilian Attorney General's Office on Thursday.
Cunha, a distinguished opposition figure, is accused of corruption and money laundering for having allegedly received USD 5 million in kickbacks between 2006 and 2012.
The attorney's office, however, refused to comment on Collor's case, saying the investigations are still underway and any elaboration on the details of his charges would impair the ongoing process.
Collor, now serving as a senator, rejected the allegations, saying that he is "the main victim of this plot" and that the attorney general is merely "playing for the media."
The former Brazilian president, Fernando Collor de Mello
"Everything could have been clarified had the senator been given the right to examine the accusations and offer his explanations," his office said in a message posted on Facebook.
The recent accusation against Collor, the country's first democratically-elected president after the end of the military rule, has been made after he was forced to resign from his post in 1992 due to similar charges.
The charges seem to be even more critical for Cunha as they will greatly put his political career at stake. Cunha, called by many as the "nemesis" of Brazilian President Dilma Rousseff, should now prove his legitimacy and eligibility for his current position as the speaker of the lower house of the National Congress.
Earlier in the week, he had vowed to remain in office even in the case of indictment.
"I am not going to stand down in any way. I am going to carrying on doing the job I was elected to by the majority of the House," he stressed.
Commentators believe that the lawsuit will deal a major blow to the opposition camp which sought to impeach President Rousseff over corruption charges.