North America
Brennan denies US terror drone hits have caused high civilian casualties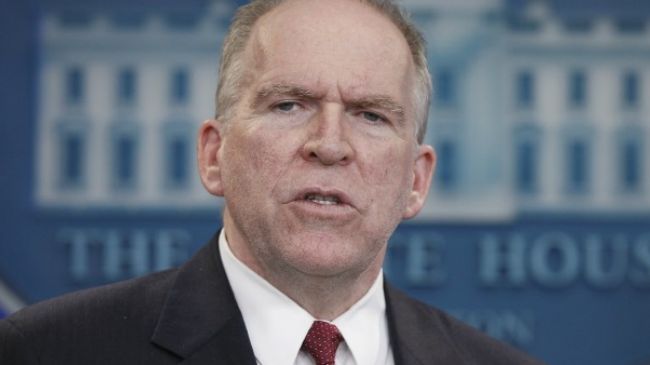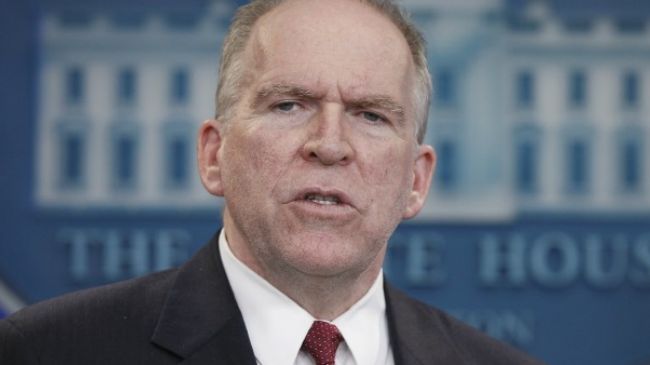 US president's counterterrorism advisor and nominee to lead the CIA spy agency John Brennan tells a Senate panel that the civilian casualties inflicted by American assassination drone strikes have been "exceedingly rare," despite mounting evidence to the contrary.
In written responses to 40 pre-hearing questions from the Senate Intelligence Committee, which Brennan will face on Thursday for his confirmation hearing to become the next director of the Central Intelligence Agency (CIA), he has described the civilian toll left behind by the terror drone operations, which he reportedly directs, as "exceedingly rare," reiterating his denial of widely reported high human losses caused by the US bid, The Los Angeles Times reports Thursday.
The report further cites former US officials as saying that "for a time," the nation's intelligence community "considered every military-age male killed in a CIA (assassination) drone strike to have been a militant."
Brennan, according to the report, refused to elaborate on how American authorities figured out that a militant is "associated" with the shadowy al-Qaeda terrorist group and whether the threat he posses is so "imminent" to warrant his assassination by a drone strike.
The widely regarded "architect" of the Obama administration's targeted-killing policy further claimed, without elaboration, that designating a person as a "militant" was determined by "intelligence professionals" on a "case-by-case basis."
Meanwhile, US lawmakers are expected to press for more detailed responses from Brennan during his confirmation hearing, though they might be hindered by the fact that the CIA use of assassination drones for its targeted killing operations is considered "top secret," even though it is widely discussed and debated.
As keeper of the so-called kill list of targets, the daily adds, "Brennan has coordinated both the Pentagon and CIA efforts from the White House, running high-level meetings about potential lethal strikes."
In his written answers to the Senate Intelligence Committee, Brennan has explained that he had been interviewed "in connection with an investigation by the US attorney's office in Maryland of possible unauthorized disclosures of information to reporters about cyber attacks against Iran, an apparent reference to stories that described US cyber espionage against Iran's nuclear enrichment program," the daily further reports.
The report also adds that Obama has bowed to Congressional pressure on Wednesday and agreed to allow the Senate and the House intelligence committees to review classified legal memos, justifying an assassination drone strike against an American citizen in Yemen in 2011.