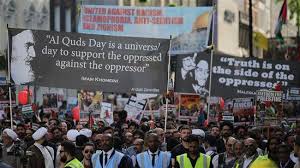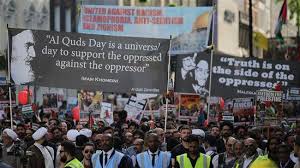 Britain is mourning the loss of World War II veteran Harry Leslie Smith who famously defended social justice, called for the boycott of "apartheid" Israel and condemned UK austerity measures and the lack of support for refugees.
Smith, who lived through the Great Depression and always described himself as the "world's oldest rebel", died Wednesday in a Canadian hospital while visiting his son John in Ontario.. He was 95.
His son announced his death on Smith's official Twitter account.
"At 3:39 this morning, my dad Harry Leslie Smith died. I am an orphan. #istandwithharry," read the post.
The son of a miner, Smith joined the Royal Air Force in 1941 and served in the World War ll.
After retiring, he became a prominent campaigner against austerity measures, social injustice and racism, with his own podcast and Twitter account which was followed by more than 230,000 people.
He was the author of several books about Britain during the Great Depression, the world war and post-war austerity. His books included Love Among the Ruins and Don't Let My Past Be Your Future.
A fierce moral campaigner, Smith was infamous for speaking out on a wide variety of issues including the Palestine-Israel conflict and anti-war movements.
Smith was a strong critic of Israel's Prime Minister Benjamin Netanyahu and Israel's crimes against Palestinians while he openly called for a boycott of "apartheid" Israel.