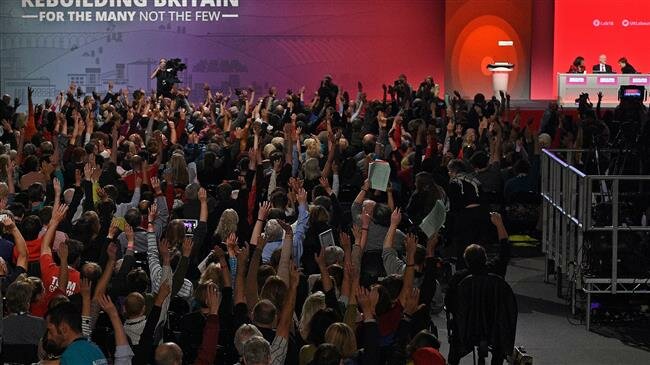 A member of the British parliament is pushing ahead with legislation in the chamber to recognize the state of Palestine.
Layla Moran, a Lib Dem Party member, has announced she will do her utmost to secure the government's recognition of the Palestinian state during a historic debate in the House of Commons on Friday.
Moran, the first Commons member of Palestinian descent, said in an article published in parliament's in-house magazine on Monday that she felt a responsibility toward Palestine, where she still had relatives, and that the misery inflicted on Palestinians by the Israeli regime was extremely painful.
She mentioned her previous attempts to have the government recognize the Palestinian state, saying violence against Palestinians had increased since she was elected in May 2017 general elections.
"I have laid bills before, but this is one of the most personal and poignant. I am the first MP of Palestinian descent and have been in Parliament during a time of extreme violence and hardship in the region," said Moran.
The 36-year-old MP whom many see as the future leader of the Lib Dem Party, also criticized US President Donald Trump for his decision to move US embassy to the occupied Jerusalem al-Quds.
"Trump moving the embassy to Jerusalem was another stark reminder of the inequality between Israel and Palestine," said Moran, adding that Britain had a role to restore the peace talks in the Middle East which she said have suffered as a result of Washington's unilateral moves on the Israeli-Palestinian case.
"There is a Palestinian state, and it is time for the UK to recognize that," said Moran.