Afghanistan
Brother of Mansour's driver suing US over lethal drone strike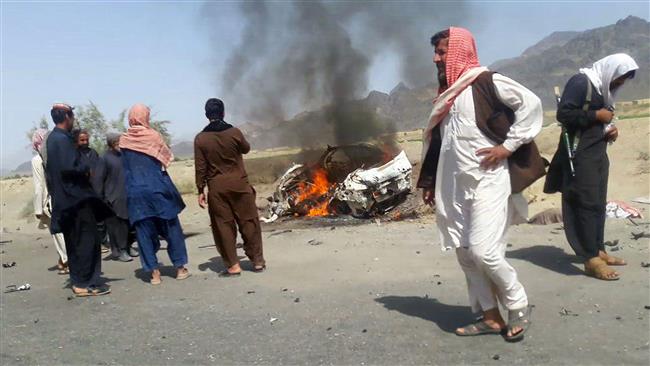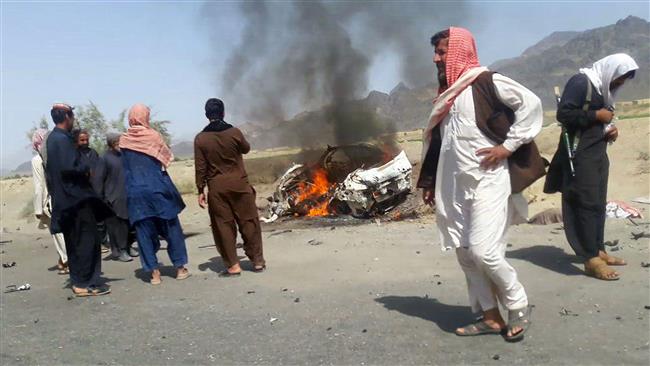 The family of a taxi driver who was killed in a US drone strike while driving Afghan Taliban chief Mullah Akhtar Mansour in southwest Pakistan is suing the US government.
Mohammad Azam died on May 21 while driving the car Mansour was traveling in near Pakistan's town of Ahmad Wal. He was described by US officials as a "second male combatant" who was killed in the strike.
On Sunday, Pakistani police officials announced that Azam's brother, Mohammad Qasim, was pressing anti-terror charges against US officials.
"US officials whose name I do not know accepted responsibility in the media for this incident, so I want justice and request legal action against those responsible for it," he said in a police report.
Islamabad maintains that the strike runs contrary to the international regulation and violates its sovereignty because it was carried out on the Pakistani soil.
"My brother was innocent, he was very poor and he has left behind four small children. He was the lone breadwinner in the family," Qasim said during an interview with AFP. "My aim is to prove the innocence of my brother as he is being portrayed as a militant, but he was just a driver."
According to Pakistani officials, Azam worked for the Al Habib rental company, which said Mansour rented a car with driver after haggling over the price.
"Who will feed them now?" asked Qasim. "I appeal to the civilized world, including all those human rights bodies, to investigate the brutal murder of my brother and compensate his children."
Meanwhile, Pakistan's Interior Ministry has confirmed Mansour's death after carrying out a DNA test matching with his relatives from Afghanistan who claimed his remains.
"It has been confirmed that one of the men who was killed in the drone attack was Tehreek-e-Taliban Afghanistan former chief Mullah Akhtar Mansour," said a ministry spokesman.
On Wednesday, the Taliban appointed Haibatullah Akhundzada as their new leader. Haibatullah previously served as a deputy to Mansour and was a former head of the Taliban's "judiciary."
The news about Mullah Mansour's death came amid reports that splinter groups within the Taliban were refusing to pledge allegiance to him.
There have also been growing differences among Taliban elements over peace talks with the Afghan government, with some vowing to fight for power instead of taking part in negotiations.
The Taliban have also seen a string of defections ever since the news about the death of its founder and long-time leader, Mullah Omar, broke in late-July 2015. He reportedly died at a hospital in Pakistan's southern port city of Karachi in April 2013.
The Taliban said they had concealed his death for two years because they did not want to make it public before foreign forces ended their fight against the militants in Afghanistan.