India
Building collapse in India leaves 14 workers dead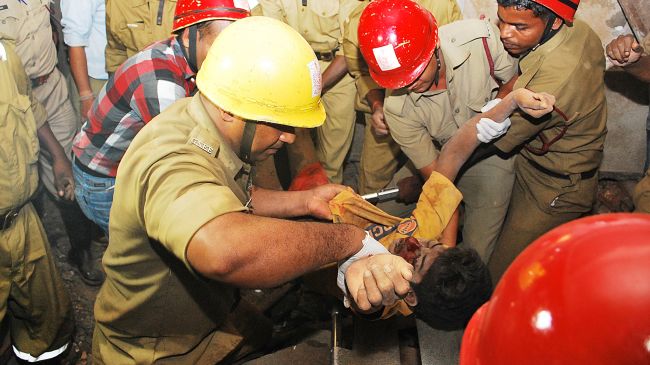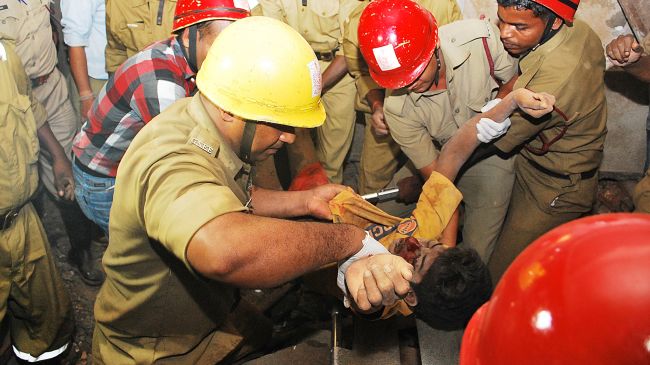 The collapse of a five-storey building in the western state of Goa has left at least 14 workers dead and many more trapped under the wreckage, say Indian officials.
More than 50 laborers were working at the site of the residential building which was under construction in the city of Canacona, 44 miles from the state capital of Panaji.
Fire department and emergency service squads immediately attended the scene of the incident. Army soldiers also rushed to the site of the crumpled building to expedite the rescue operation.
Rescue crews are scrambling to extricate trapped workers using bulldozers, cranes, shovels and bare hands. More than 20 laborers have been freed and taken to hospital for treatment while around 100 people are expected to be still captured under the rubble.
Though the cause of the accident has not been determined yet, the Chief Minister of Goa Manohar Parrikar has vowed to "immediately arrest the builder, the contractor and municipal officials involved in sanctioning this construction site."
Building collapses happen commonly in India where increasing demand for housing and lack of supervision often tempt constructors to use substandard building materials or add unapproved extra floors.
Another five-storey building came down last September in India's financial center of Mumbai, killing 60 people