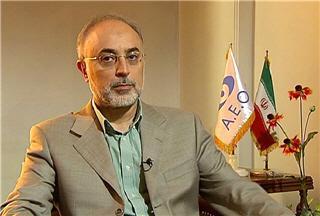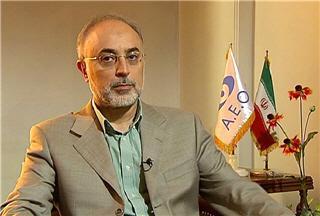 Head of Iran's Atomic Energy Organization Ali Akbar Salehi says Bushehr nuclear power plant is one of the world's best in terms of safety standards.
In an exclusive interview with Al-Alam TV on Monday, Salehi said the history of the construction of the plant shows that the nuclear power generator is safe.
The Iranian official also brushed aside Arab states' concerns over nuclear radiations from the nuclear plant in case of any incident.
"The concerns and worries are not justified, because the power plant is designed in a manner that prevents any incidents, and if any kinds of incidents happen, the power plant protects itself and there is no point for being worried," he said.
Salehi also said all safety measures have been observed in the construction of Bushehr nuclear plant.
"Bushehr power plant is covered with two spheres; one is made up of steel, the other of concrete, and if any incidents occur, the steel ball is very strong. The concrete one is there too," he said.
The Iranian official also rejected any attacks by the Israeli regime on the nuclear power plant and said the Zionist regime dares not to attack the plant.
He warned that any offensives against the power plant would bring about a "catastrophe", and nuclear radiations would go hundreds of kilometers beyond the borders.
Iran started loading fuel into Bushehr nuclear power plant a couple of weeks ago.
Salehi had earlier said the entire transfer of fuel into the reactor would be complete by September 5.
The Bushehr facility was originally scheduled to start operations in 2007, but the date for commissioning the plant has been postponed a number of times due to various technical and financial factors.