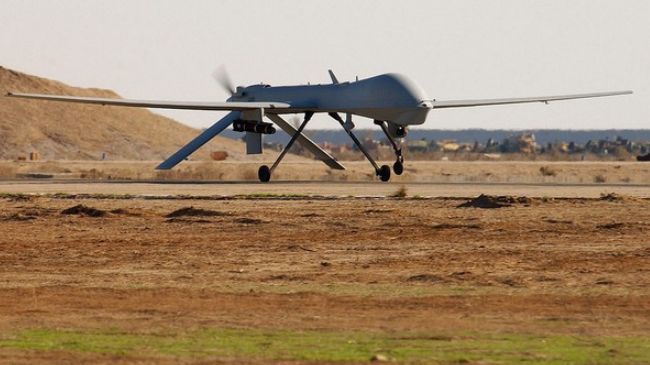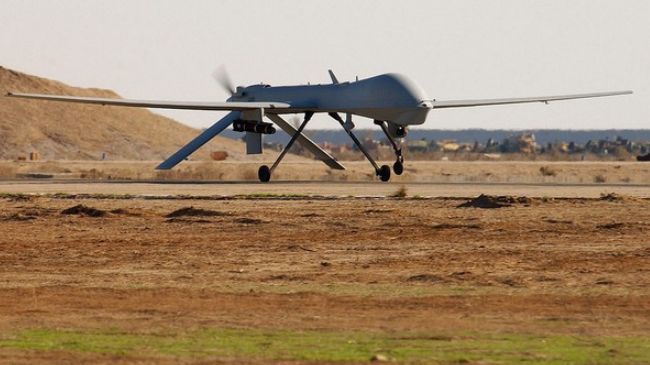 The British High Court has been told that the country's assistance in the US assassination drone strikes against the Pakistani soil may involve acts of encouraging murder or war crimes.
On Tuesday, a two-day-long hearing began after lawyers for Noor Khan, whose father was killed in a US drone attack, questioned the roles of the UK intelligence officers in the killing of civilians in Pakistan.
Media reports said the country's signals intelligence agency, the Government Communications Headquarters (GCHQ) supplied information to the US spy agency, CIA for the drone operations. However, the White Hall has refused to confirm any involvement.
"The participation of a UK intelligence official in US drone strikes, by passing intelligence, may amount to the offence of encouraging or assisting murder," said Martin Chamberlain, Khan's counsel, adding that the move could also be considered as a war crime or a crime against humanity.
Malik Daud Khan was killed in a US drone attack in March 2011, while attending a meeting to discuss a local mining issue in North Waziristan. The victim was among the 50 people killed in the attack.
Khan's lawyers have called on UK Foreign Secretary William Hague to clarify the role of London in supplying information to the CIA, challenging the legality of such a move.
"Mr. Khan's evidence highlights the terrible toll the CIA's illegal program of drone strikes is taking on ordinary people across Northwest Pakistan," said Kat Craig, director of the UK-based Legal charity Reprieve, which is supporting Khan's case.
"The British people have a right to know whether their own government is providing support to this devastating and counterproductive campaign. Continued obfuscation is no longer acceptable — ministers must come clean," Craig added.
The assassination drone strikes were initiated under former US President George W. Bush, but have escalated under President Barack Obama.
The United Nations has called the attacks targeted killings and says they flout international law.