World News
California wildfires force 1,000 to flee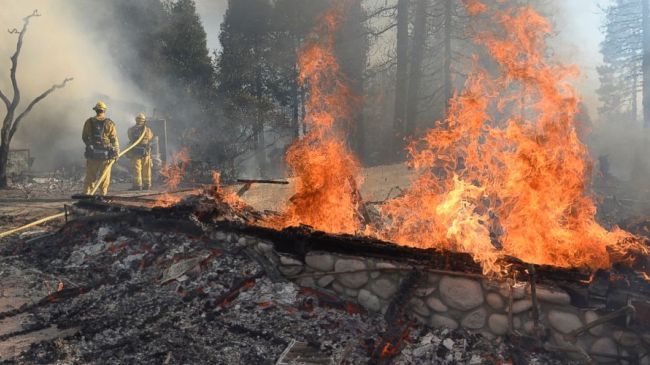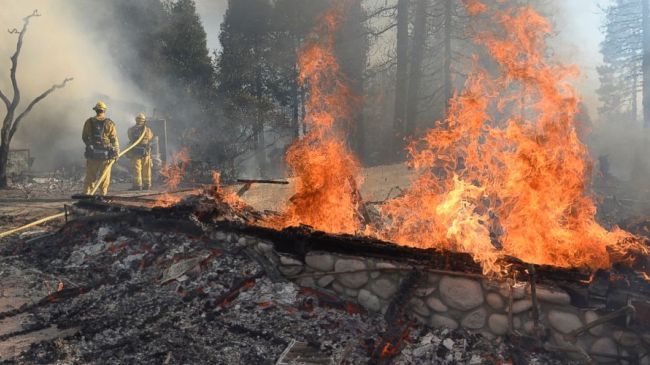 Several raging wildfires in the drought-stricken Western United States have burned dozens of structures and forced hundreds of people to evacuate their homes.
Two rapidly spreading wildfires in central California near the Yosemite National Park prompted authorities to evacuate about 1,000 residents out of about 400 homes.
California officials said the flames damaged or destroyed 21 structures. One neighborhood was reportedly hit especially hard, with several homes turned to ash and smoldering embers.
Another wildfire near Sacramento, California forced 160 residents to evacuate on Sunday.
In El Dorado County, more than 800 firefighters were fighting a 3,000-acre fire, which was only 10 percent contained. Some 500 homes were threatened by the fire.
The blaze started Saturday afternoon.
Further north in Oregon, a forest fire on Sunday dropped ash on neighborhoods and caused an orange haze. More than 100 firefighters worked to contain the fire which affected more than 1,000 acres.
The heavy smoke from the forest fire stretched as far as Salem, Oregon. The large white plume could even be seen from space, on satellite images.
Officials said someone practicing target shooting accidentally sparked the forest fire.
In Washington, the US Forest Service was trying to find out who ignited a fire near downtown Leavenworth, which quickly consumed more than 20 acres.
It was still burning Sunday evening, very close to homes and businesses.