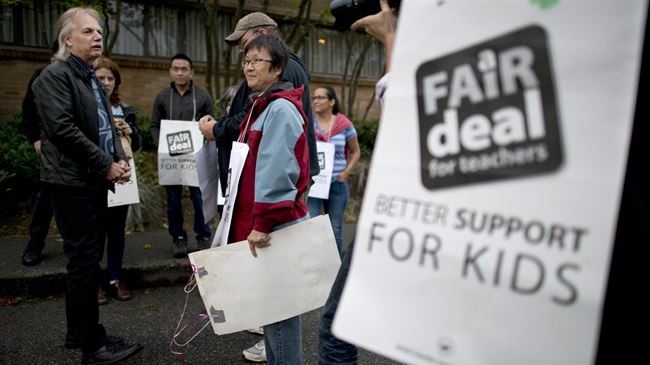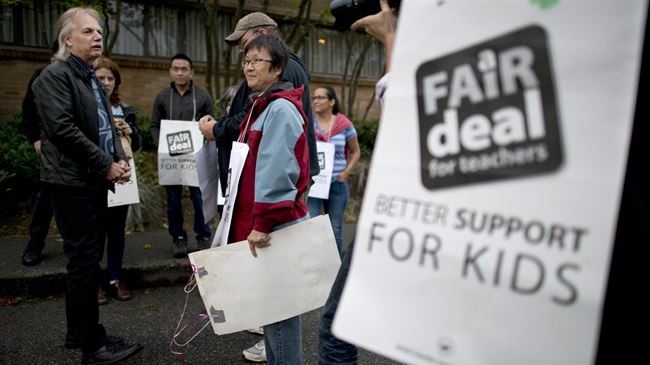 Half a million students in Canada's western province of British Columbia are facing the second week of the new school year without classes as there is no apparent end in sight to their teachers' strike.
On Friday, the British Columbia Teachers' Federation (BCTF) offered binding arbitration and called for a third party to help bring the dispute over a contract agreement to an end. The teachers said if the province agreed to the arbitration, they would vote on ending the strike.
However, the provincial government rejected the teachers' offer a day later.
British Colombia's Education Minister Peter Fassbender said government negotiator, Peter Cameron, advised against such a move.
Fassbender described the teachers' union proposal "another empty effort" to give parents and teachers "false hope."
"Despite several efforts by Mr. Cameron, and more than a day later, the BC Public School Employers' Association still doesn't have a written proposal from the BCTF," he said in a statement.
Cameron said the teachers' conditions regarding class size and support staff levels remain a major obstacle.
Cameron said he believed the offer was not serious because it did not guarantee the end of the strike, adding, "They would vote on taking down the strike. That's not a real proposal."
British Colombia's more than 40,000 teachers, who have been without a contract since June 2013, went on strike on June 17 after the provincial government and the BCTF could not reach an agreement.
Both parties accuse each other of refusing to budge on contract demands.