Syria
Car bomb kills 6 injures 30 in Syria's Homs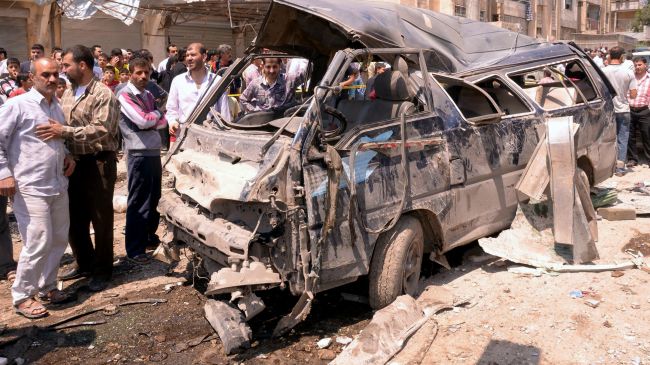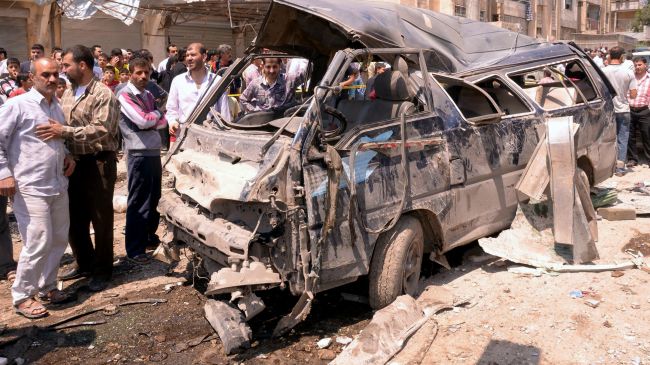 At least 6 people have been killed and 30 others injured after a car bomb exploded in the western city of Homs.
The bomb exploded on Monday near a gas station in al-Waar neighborhood of Homs causing huge material damage to the station and the buildings surrounding it.
Meanwhile, the battle between Syrian government troops and foreign-backed insurgents over the strategic city of Qusayr continues for the eighth straight day
Sources inside Qusayr say 80 percent of the city is now under the control of government troops and Syrian soldiers have arrested the Moroccan leader of a terrorist group after he was injured.
The remaining districts controlled by foreign-backed militants in Qusayr are believed to be the last bastion of the insurgents.
The Syrian army also says that clashes still continue at Daba'a military airport in the north of the Qusayr, which is a border city in Syria's western province of Homs, linking the capital Damascus to the Mediterranean port city of Tartus.
On Sunday, Syrian forces managed to retake control of a media center and Ahli Hospital, which was being used by the militants as a field hospital.
The army also cleared al-Hamidiyeh town, in al-Qusayr countryside.
Syria has been gripped by unrest for over two years and many people, including large numbers of Syrian soldiers and security personnel, have been killed in the foreign-sponsored militancy.
President Assad said on May 18 that militants from 29 countries are fighting against the government in different parts of Syria.