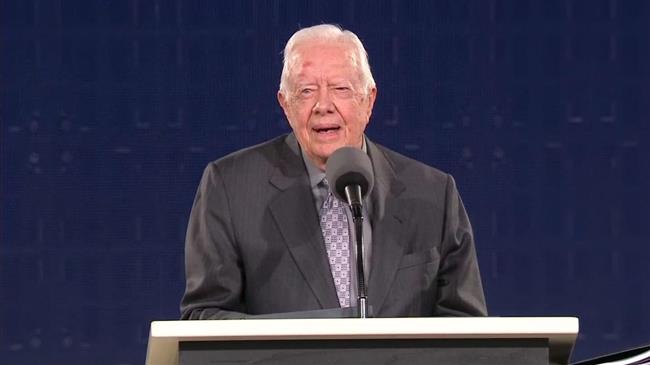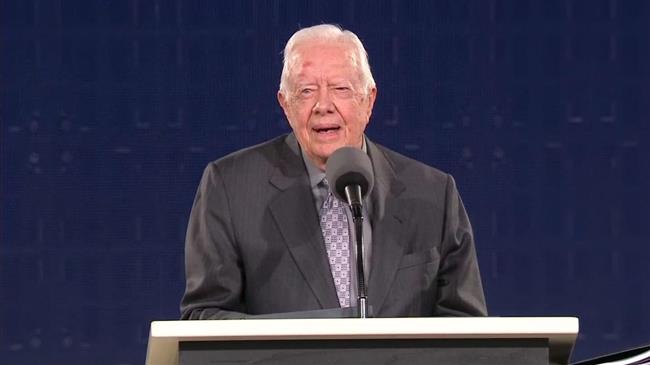 Former US President Jimmy Carter says America has lost its position as the so-called global leader for human rights under President Donald Trump.
"We should be the champion of human rights. We're a superpower, not based solely on military power; part of that definition should be a commitment to human rights," Carter said Tuesday at an event at The Carter Center in Atlanta, Georgia.
"We have lost the long-term commitment to human rights," he said.
"We should be a superpower because we espouse things that are important to everyone on earth and I think human rights are one of them," he added.
Carter, 93, served as the 39th US president from 1977 to 1981.