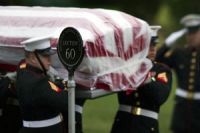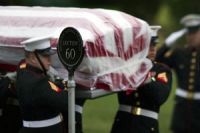 The Pentagon says it is forced to turn to charity organizations in order to fund death benefits for families of US soldiers recently killed in Afghanistan as the US government shutdown has stretched into its second week.
US Defense Secretary Chuck Hagel says the private Fisher House Foundation has agreed to finance the benefits. He says the Pentagon would reimburse the foundation once government funding was restored.
The Pentagon chief also criticized congressional Democrats and Republicans for failing to end a political impasse which has resulted in a federal government shutdown.
President Obama's spokesman, Jay Carney, said Obama is "disturbed" by the problem and has ordered Office of Management and Budget to find a solution.
The Pentagon's failure to fund death benefits for families of US soldiers killed on duty has sparked public outrage in the country.
Since US federal government shut down on Oct. 1, 17 American troops have been killed and none of their families have received the $100,000 payment for housing allowances and financing for burial costs.
Relatives of soldiers killed on foreign battlefields or on duty at home are entitled to $100,000 in death benefits.
A recent Gallup poll shows seventy percent of Americans are unhappy with the standoff between Democrats and Republicans over the budget. The poll also shows that the approval rating for Congress has now dropped to 11 percent.