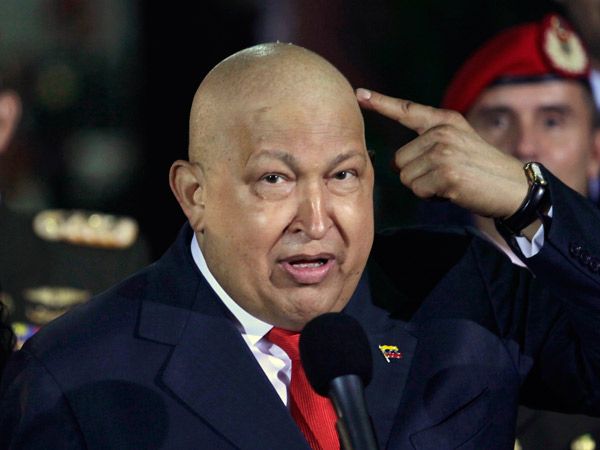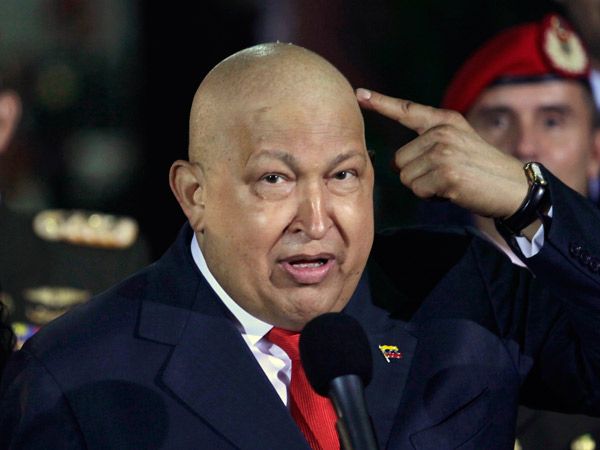 Venezuelan leader Hugo Chavez is in "good spirits" as he is undergoing chemotherapy in a military hospital in the capital, Caracas, Vice President Nicolas Maduro said.
Speaking to reporters after a mass held for Chavez on Friday, Maduro said that the Venezuelan president "has strength that is superior to the treatments that he is receiving and he is in good spirits, battling, receiving his treatments."
As he rejected rumors about Chavez' health, the vice president noted that the Venezuelan president and his doctors in Cuba decided to start chemotherapy and radiation therapy after the president's condition improved in January.
On Thursday, Maduro said that Chavez was "battling for his health, for his life and we are accompanying him," adding: "our commander is sick because he gave his life for those who don't have anything," he added.
On February 18, Chavez returned to Caracas from Cuba, where he had cancer surgery.
The 58-year-old leader, who traveled to Havana on December 10, 2012, underwent a fourth round of surgery after his cancer reappeared, despite a year and a half of treatment.