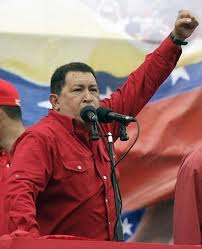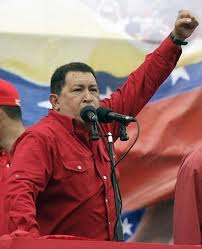 Venezuelan President Hugo Chavez said Saturday that the US is plotting to topple Syrian leader Bashar al-Assad to prepare the ground for looting the resources of the Arab state.
"The attack on Syria has begun, there have been some supposed peaceful protests and some deaths (…) and they are accusing the president [Assad] of killing his people," AFP quoted Chavez as saying at a political event. "And then the Yankees come in to bomb the people in order to save them. What cynicism on the empire's part," he noted.
The southern Syrian city of Daraa — located close to Jordan's border — has emerged as the center of Syria's unrest and the scene of demonstrations for the past week.
Comparing the Syrian situation with the crisis in Libya, Chavez said, "It's the same model."
A NATO-led coalition is enforcing a UN-approved no-fly zone over troubled Libya by striking forces loyal to Libyan ruler Muammar Gaddafi.
"Generate internal conflicts, bloodshed, in a country in order to then step in, seize its natural resources and make it a colony. It is a new model they have come up with," Chavez said adding that he had spoken with Assad by phone.
Earlier on Thursday, Syrian authorities publicized a string of reforms in response to the protests, including the possible end to the emergency rule set in place since 1963.
Assad's government has announced the release of 260 detained activists. The government also said its troops would be withdrawn from Daraa.